---
Not having enough storage space, having the wrong kind of storage space, the wrong shape or size can be one of the most frustrating things in your home or business. Stop pulling your hair out and have a chat to Tony van der Plas at Timber Tru.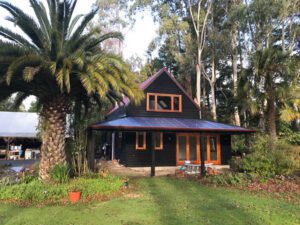 He says they'll come up with clever solutions that are both practical and look good. Wardrobes, storage units for the garage, or a unique shelving concept, they're all about making everything fit – beautifully.
For more than two decades Timber Tru has been designing and crafting quality joinery for Canterbury homes and businesses. Whether it's storage, kitchens, laundries, bathrooms, timber window frames and doors, it's all covered by Timber Tru.
They'll listen to you to ensure you get exactly what you want and Tony and his team can work from your existing plans or work with you to come up with a design that captures your vision and make it a reality.
The choice of materials is not limited to timber, it's completely up to you. Veneered timber, plywood, melamine, whatever suits your vision and budget. The joinery isn't where the service ends, they can organise benchtops, hardware and complete kitchen installations as well.
Restoration of joinery in historical or older buildings requires a specific approach, sometimes it's for a completely new look and sometimes it will be more subtle, so the work doesn't clash with the original space.
Tony says they take pride in knowing how to work their joinery magic in these special places, for a flawless result. "I really enjoy these kinds of projects, it takes vision, imagination and a careful approach to get the right look."
For your peace of mind Timber Tru are members of the Registered Master Joiners Federation, the team has over 50 years combined experience, so they've seen it all and done it all.
"Well maybe not quite all, maybe we'll soon get a client that presents us with a completely unique job!" says Tony. Now there's a challenge, but they're up for it.
The cooler months are the perfect time to get interior jobs done, and if you'd like a place for everything and everything in its place seek the answers to your storage woes with Timber Tru.
Contact Tony on (03) 389 2986, via tony@timbertru.co.nz or have a look at the photos on the Timber Tru website.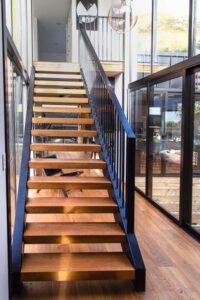 ---