---
A substantial three-bedroom house interwoven with nature has been an enjoyable project for the team at Green Builders.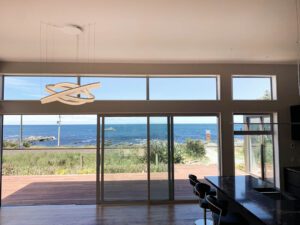 Nestled into the bush-clad hillside, the home is just 90 metres from the high tide as well," says Director Reuben Green.
"Jason Higham at Higham Architecture designed the home to be at one with its surroundings, cladding it in linea in sea fog and stria in lignite, with a dark tray roof.
"A favourite feature is the natural timber flooring in American Oak in the entry and living and kitchen area, which connects to the 170sqm decking," says Reuben.
Built to capture the views and the sun, the over-height windows and doors are complemented by the over-height ceiling in the living and entry.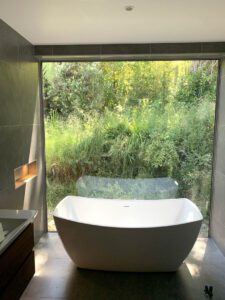 "Working out of town but sticking closely to our schedule showcased our rigorous project management," says Reuben.
"And that always includes enabling clients to bring in subcontractors or products of their choice."
The programme is continuously varied for the team, and also on track is a heritage-style house in Sumner, as well as a contemporary bach at Castle Hill.
"Our goal is to have everyone delighted with results at the end of a build, and especially that we have very happy clients."
---