Metropol is the premier lifestyle magazine celebrating Christchurch and its surrounding districts.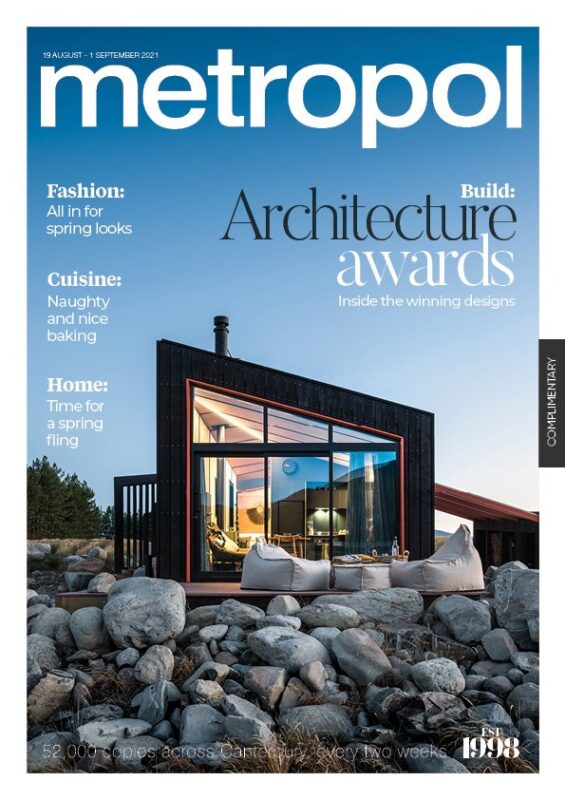 Distributed fortnightly Metropol reaches active, style conscious, brand loyal customers. Through a unique blend of journalistic excellence and inspirational aesthetics, Metropol profiles city personalities, arts, fashion, home and décor, dining, travel, auto, recreation and leisure information.
It has developed an excellent reputation and strong following of readers for its National Multi Award Winning presentation and local content focused on people, new places to visit, and the lifestyle that defines our city.
Metropol is appealing to both men and women with discerning tastes and engages readers through its stimulating visuals and editorial. Not surprisingly Metropol has become, after 25 years of publishing, this city's fashion, home, motoring, weddings and foodies bible, which trademarks us. If a new restaurant opens or has a new menu, it's in Metropol. Fashion, health and beauty followers love to keep up with the latest from our advertisers and editorials.
Metropol continues to become increasingly recognised for its role as the authoritative voice in the following areas: providing the best information on where to shop; who is celebrating with who and why; and showcasing those who are shaping our city.