---
Our crown jewels.
We're blessed in Christchurch to have some fabulous heritage buildings in the heart of our city centre.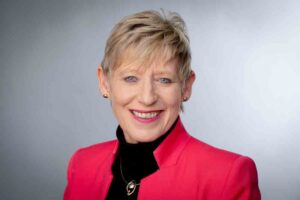 They need to be protected and looked after because they help tell the story of Ōtautahi Christchurch and its people. Since the earthquakes, we have carried out a massive programme of repairs and restorations, but there are still some high profile and beloved heritage buildings needing work.
I am delighted that as part of the Long Term Plan, the council approved a new heritage targeted rate that will be used to help fund restoration work on several buildings, including the Canterbury Provincial Council buildings, the Old Municipal Chambers and the Robert McDougall Art Gallery.
Work has already started on the restoration of the Old Municipal Chambers, which is why the building is currently shrouded in white plastic. I can't wait to see the transformation when it finally emerges from its cocoon next year.
As part of the Long Term Plan the Council also approved a new targeted rate that will be used to pay for a $5.5 million capital grant to help complete the current restoration work at the Arts Centre Te Matatiki Toi Ora.
The Arts Centre has long been a hub for arts, culture and creativity in Christchurch and a real jewel in the city's crown.
---