---
At 'Lansdown(e)', in behind the Bicycle Thief Restaurant on the Old Tai Tapu Road, something new is happening.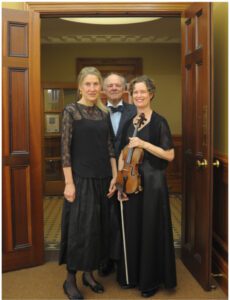 Narropera, the musical/narrative entertainment created for Lansdown(e) eight years ago, will present its first winter season.
All four winter performances will be on weekend afternoons, from 3pm to 4.30pm, so that audience members can be home before dark.
First up, a brace of performances of Mozart's Marriage of Figaro in June/July, followed by a brace of Weber's wonderful opera Der Freischütz, in late July/early August (more about that in a later issue of Metropol).
Few music lovers know that Mozart made several major changes to The Marriage of Figaro, three years after the opera's first performances.
The changes are significant, and not only musically since they also re-calibrate the dynamic of the two principal female roles. Lansdown(e)'s performances will highlight Mozart's unfamiliar changes.
Visit www.lansdownsummer.com or phone
(03) 322 5512, for details of how to buy tickets ($30).
Mozart: The Marriage of Figaro
The Golden Room, Lansdown(e) Homestead,
132 Old Tai Tapu Road
Sunday, June 27 (3pm) and Saturday, July 3 (3pm).
---