---
You wouldn't think Beyoncé and Mozart had much in common. But when it comes to the Aotearoa adaptation of the Marriage of Figaro, when asked the question 'who run the world?' Both answer – girls.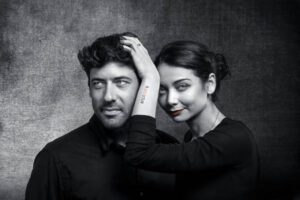 More than 235 years after its premiere in Vienna, the female-led creative team will put its spin on one of the composer's most popular operas at three locations around the country.
Running from July 8 to 13 at the Isaac Theatre Royal in Christchurch, and the messages presented in the classic, are in fact still relevant today.
"Mozart certainly had an interest in the role of women in society, and women drive the narrative of this opera. Ideas about knowledge, reason, liberty, progress, and tolerance are being presented to 21st century audiences in the form of a captivating and richly comic story," says New Zealand Opera's General Director Thomas de Mallet Burgess.
I hope the opera will be a catalyst for conversation about women directors, designers and conductors in opera." A conversation that may be well overdue.
Don't miss out on tickets! Visit the website below to secure your seat at one of the shows. Or go and take a picture at the mural of the show's lead songbirds on the back of The Piano (across from the Isaac Theatre Royal).
---