---
As the fashion designer Mary Quant once observed, "If you want to go unnoticed in a crowd, don't wear pink".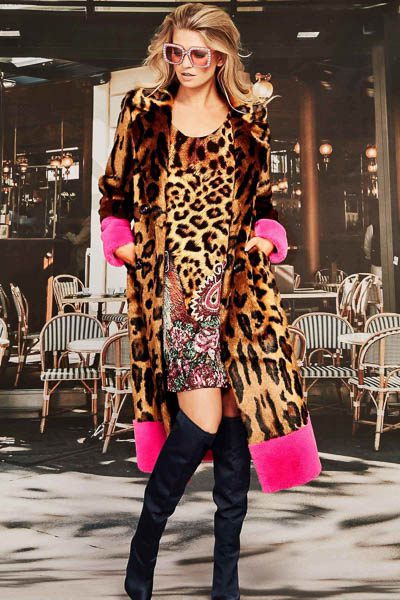 The iconic British fashion designer created relaxed clothes suited to the actions of normal life and brought life to them with bold and bright stand-out colours. Fast-forward to 2019 and fashion trends continue to catch our eye with bright and bold colours. Autumn trends dare us to be brave by adding neons, colour clashes and patchwork patterns. One of the hottest colours taking centre stage this season is magenta. Most people call it pink, but it is defined by its reddish-purple and purplish-pink tones. However you describe the colour, it's a huge hit for the colder months ahead. It's rich, bold and a great hue to bring youthfulness and life into your wardrobe. So how do we wake up our wardrobe and incorporate this hot shade into our attire?
Magenta Muse – don't be afraid to drive in and wear it head to toe for a head-turning look, or pair it with bright red for a bold and beautiful statement.
Be bold – grab yourself a statement piece by swapping your regular jacket or coat with a magenta tone to throw over your neutral clothing. Or try a feminine magenta dress, paired with a leather jacket which will become your wardrobe saviour.
Colour pop – apply magenta in small doses such as shoes, a handbag or lipstick to add a pop of colour and liven up your outfit.
Work-it – looking to add colour to your working wardrobe? If the thought of wearing another pencil skirt just feels too boring – consider one in magenta. Or try a magenta blouse paid with black tailored trousers for a much more refreshing look.
Magenta magic – adding this shade to your wardrobe will certainly make you fall in love with your wardrobe again. Magenta will easily liven up any outfit, so freshen up your staples such as an oversized sweater, jacket or scarf.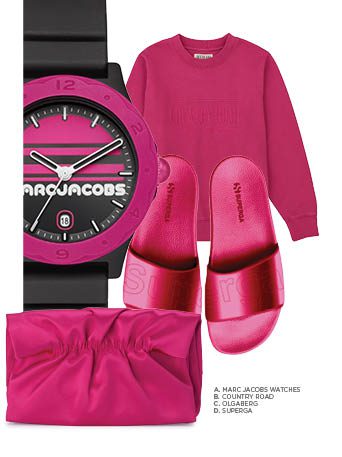 ---