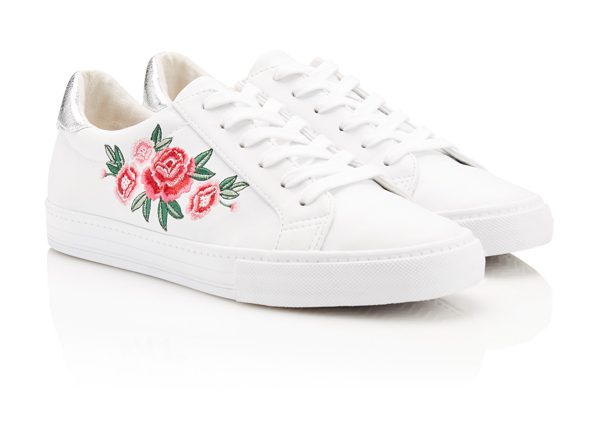 Sneak'er peek: exploring the fashion trend that's easy on the eyes and the feet
For the longest of times, the handbag was the essential status symbol, but it looks as though the new 'it' accessory has shifted the focus to our feet.
Encapsulating street style – both in the literal and figurative sense of the expression – sneakers are trending in a very big way.
We're seeing updated retro sneakers from the likes of Adidas, Converse and Vans setting the tone when it comes to shoes. Chunky soles are back in, while embroidered flowers are also making their mark and simple slip-ons offer casual chic.
Jewel hues and pastels are just some of the colours creeping into the consciousness, though traditional white never really lost its cool cred.
If you need an excuse to clear some closet space for some sneakers this season, other than the serious comfort factor they bring to the fashion fore, then we've got it right here.
We hit the pavement to get you a sneak-er peak of the hottest styles when it comes to this fashionable footwear.