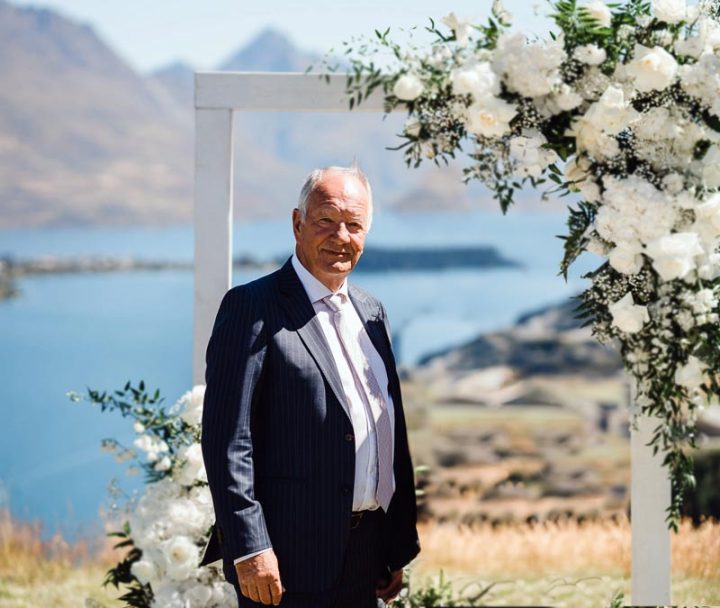 Magazine maestro Trevor Laplanche
Businessman, entrepreneur, and latterly a keen retiree, Trevor Laplanche is also the founder of Metropol magazine. Editor Lynda Papesch caught up with him, amid the magazine's 25th anniversary celebrations.
Once upon a time, Trevor Laplanche's days were filled with selling, printing, and business. Now family and friends, travel, golf, boating, cars, art, and photography, have taken their place.
He's just finished moving house. Life in retirement is great, he says, before admitting his entrepreneurial side still comes to the fore from time to time, investing in New Zealand and local projects.
Trevor's time of having to meet print deadlines may be long gone, yet they're not forgotten; the memory rekindled each time he sees a new issue of the iconic Canterbury lifestyle magazine he created.
He enjoys relaxing with a good magazine, or book, and catching up with the daily news, although he believes that newspapers are in their twilight years, just like photo developing studios were. "While niche magazines are gaining in popularity, many daily newspapers are facing problems with declining readership."
Relevant locally focused magazines are a different story, he says, especially if, like Metropol, they remain current and niche-oriented to their target audience.
Print media was never in his sights when as an enthusiastic 17-year-old Trevor left school in Waimate, and started his working life in Oamaru as the Haywrights Department Store display artist and window dresser. "Art was always my thing," he chuckles.
He moved to Christchurch to the same job at Beaths Department Store, and after developing a love of marketing and sales joined AMP Insurance company as a sales representative.
A similar job followed at The Christchurch Star, then the role of Classified Sales Manager, and manager at The Shopping Guide.
Print media had become his career by then, and at age 32, Trevor founded The Christchurch Mid Week Mail, later renamed The Christchurch Mail. His silent (50%) partner was The Press.
"They had the finance, and I had the skill base for local community newspapers," he recalls.
Thirteen years later he diversified again, starting Metropol magazine in October 1998, initially with two friends who he bought out after a year. Two decades later, Trevor sold the magazine to the current owners Murray and Jo Dempsey.
They say that behind every successful man is a great woman, and for Trevor it was his late wife Ali. "My wife, partner in everything, and best friend Alison. Everyone called her Ali. A smart, gutsy lady."
Theirs is a classic high school sweethearts story. "Ali was in the same art class as me in school. She always won first prize, and I got second. She often reminded me of this to keep me on track.
"Ali worked alongside me and covered my back in every way. We were a formidable team, and none of this would have been possible without Ali. She held the family together plus worked alongside myself, ridiculous hours for a future for our family."
Sadly Ali passed away from illness at 52 years. A truly family business, when Trevor suffered a 'heart issue', their son Julian returned from overseas to help as Metropol's Production Manager.
Two years ago, Trevor remarried, to Colleen, and together they're planning for the years ahead. "We both enjoy the same things so life is great," he explains.
After selling Metropol, Trevor, with a partner, purchased the highly acclaimed The Little Bistro restaurant in Akaroa.
He joined the local yacht club, and art gallery, and bought a house in Akaroa.
"While I still spend most of my time in Christchurch, I now have new and old Akaroa friends, so I enjoy time with them, in addition to boating with friends and family, including my grandchildren.
Having sold the restaurant to its top-rated chef, Trevor dived into yet another niche business, purchasing La Hotel, and changing its name to The Wharf. Following three years at the helm there, he sold it to, "fully retire from business ownership, and enjoy Akaroa and Christchurch."
He doesn't plan on starting any new magazines in the future, content to reflect on past successes in that field, although he'll be keeping watch on the print media.
"While I no longer own it [Metropol], I keep a very close eye on it and am proud to see what I created 25 years ago.
"It's still earning its place as the number one local magazine brand. Few can keep that pace I believe, yet Metropol does and is looking better and better. "Advertising and editorial are very relevant and current, and that is essential."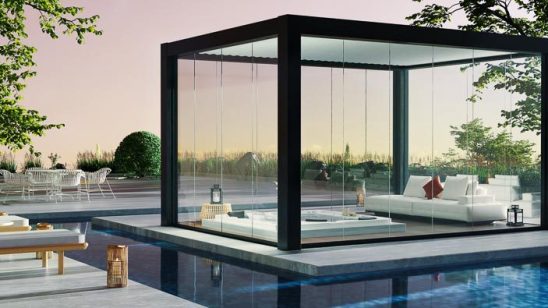 Previous Post