---
Smile and the world smiles with you, so the adage goes. Luckily when it comes to smiles, Cantabrians have internationally renowned clinical dental technician Richard Greenlees to help them beam again.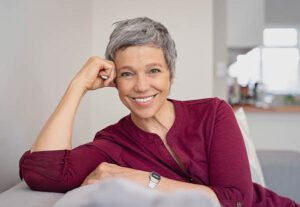 From his Lovebite studio in central Christchurch, Richard specialises in creating natural-looking dentures, specifically shaped to enhance each client's face.
Small nuances in the fabrication, colour and shape and even slight imperfections create a uniquely individual smile for every client.
Having run his own clinic in London's prestigious Harley Street, for 15 years, Richard has treated people from all walks of life, from East End barrow boys 'done good' to the rich and famous, politicians, actors and musicians.
His revolutionary approach and techniques are changing the face of denture aesthetics, and his advice is internationally sought. Luckily, you don't have to go far to see what he can do for your smile.
Richard personally guides each patient through every step of the process, starting with greeting them at the door. Considerable time is spent in the initial consultation, reviewing the patient's history, reviewing their pre-dentures smile and how it will look post-dentures.
The result time and again is a smile that not only looks real but transforms the whole structure and shape of the patient's face, something Richard calls his signature 'Oral Lift'.
With appropriate facial support, cleverly balancing what nature has created with man-made additions, the facial tissues are brought back into the correct position, the lips are reformed, and beauty and confidence are restored.
All of Richard's Lovebite dentures are bespoke and made by his own hands in his one-man studio.
To see for yourself and face the world with your best possible smile, visit the website.
---