---
Merivale Denture Clinic Senior Clinician Thomas Gu tells Metropol how the process of treatment through to creating high quality dentures lies in the expert combination of science, art and engineering.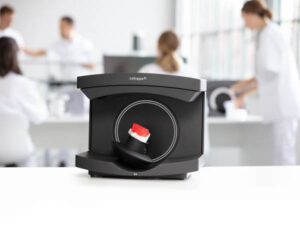 Tom's treatment for providing good dentures begins with a thorough oral exam, discussion and diagnosis, which he kicks off with a free no-obligation consultation.
"I spend a lot of time listening to my clients' history of dental issues to identify and fix the root cause of the problem."
Tom ensures all his patients know exactly what is possible and what the limitations may be, without sugar coating the situation, so he can provide the best options that are unique to each individual and their circumstances.
Tom's vast and varied career began at the University of Otago Faculty of Dentistry where he specialised in various scopes of practice including implant supported removable dentures, conventional full dentures, partial dentures, metal substructures, flexible dentures and orthodontics. He was the senior technician leading these various departments.
After his university career, Tom has practiced privately, which means his experience ranges from treating complex hospital grade cases through to cosmetically oriented private cases.
Tom and his team use a combination of the latest technology and extensive specialised experience and skills to craft customised dentures.
This technology includes an IvoBase Injector unit, E4 digital scanner, Asiga 3D printer, and computer aided design with 3Shape software (pictured).
High quality dentures improve physical health as well as mental well-being by restoring your ability to eat better, giving you a beautiful smile and improving your quality of life.
---