---
Are you happy with your smile? Can you eat what you like? Are your dentures comfortable? At Merivale Denture Clinic they see denture wearers every day who are experiencing difficulty in carrying out normal functional activities. This may be due to a number of factors, one of which is the ability to control the dentures effectively while eating and speaking.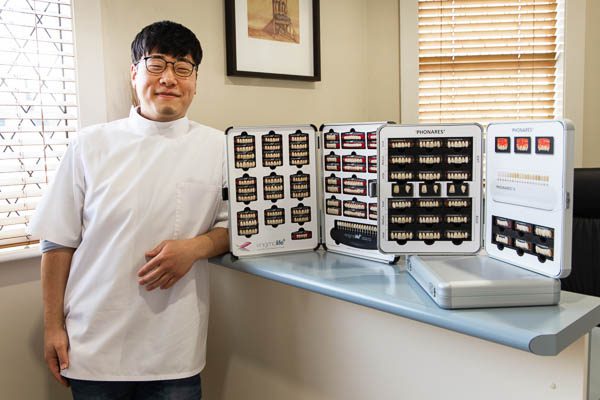 All this can not only undermine a person's self-confidence in interacting socially, but it can also have repercussions for health and mental wellbeing. The good news is that by using the latest technology in materials and technique, comfortable fit, function and aesthetic appearance can be drastically improved with dentures at Merivale Denture Clinic.
If you are having problems with your existing dentures, make a time to talk to Thomas Gu, the senior clinician at Merivale Denture Clinic. You can be assured Tom will take the time to listen and endeavour to understand your needs. "For me, spending a good amount of time with each patient before starting the treatment is crucial," Thomas says.
"This allows me to make a thorough and comprehensive diagnosis to identify the needs and requirements necessary to produce the highest quality dentures. Dentures should be designed to the specific conditions of each patient's mouth to adequately restore essential functions such as speech and the ability to eat and smile, which a lot of us take for granted."
Watching patients' self-confidence return and their quality of life improve is immensely satisfying for Thomas and his team.
To book a complimentary, obligation-free consultation, phone 03 355 4704.
---