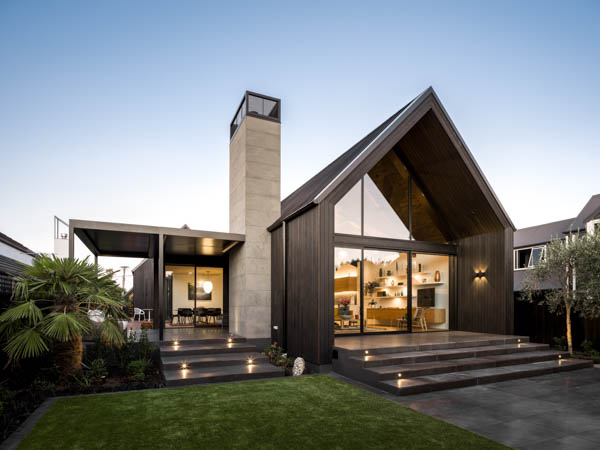 Queen of its castle
---
The exterior, as viewed from Queens Avenue, of this striking black cedar-clad home reveals nothing of the forms within and that's just the way multi-award winning architect Greg Young of Young Architects likes it. "I like making street facades simple and modest, and the most unusual feature of this design is the lack of 'look-at-me' from the street."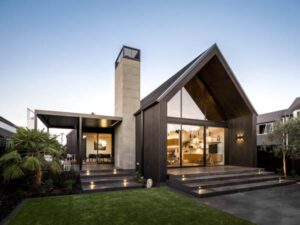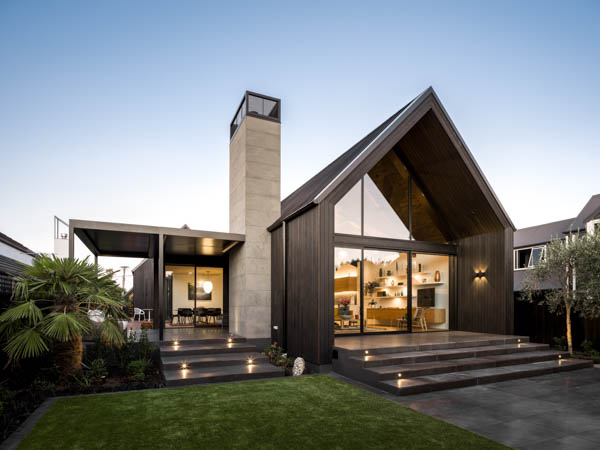 Brought to life by Metzger Builders, the original design brief was straightforward enough: a family home with entertaining space, utilise timber and stone, a glazed gable end linking to outdoor living, with an aesthetic inspired by early-Sir-Miles-Warren-meets-Central-Otago-style.
The creative solution saw Greg and his team utilise the strong but simple gable form, updated with black cedar.
"We concentrated on the pure unadorned black silhouette on the streetscape, and we used that form to frame the living spaces, inside and out," Greg says.
The entry is defined by warmer natural cedar, which links to the natural timber powerfully visible inside.
"I love the living space with the exposed cedar scissor trusses and dark timber ceiling," Greg says.
"It's unusual to concentrate so much on the sculptural effects of exposed trusses in a living space."
Numerous architecture judges (the awards are stacking up for this property) clearly understood the simplicity and concentration on proportion.
"You don't need extra detail if you get the form right," Greg says.
"But actually the best part is how much the owners love it – the people are the most important element of the spaces I design."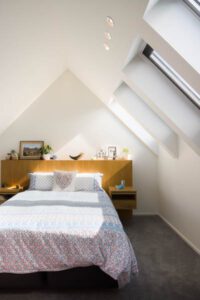 ---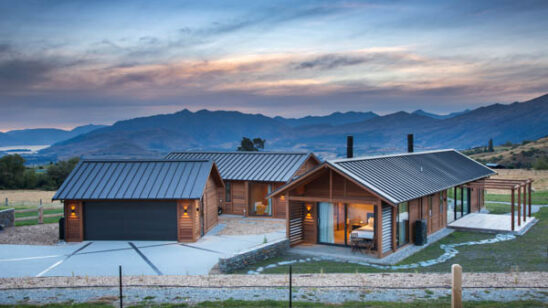 Previous Post