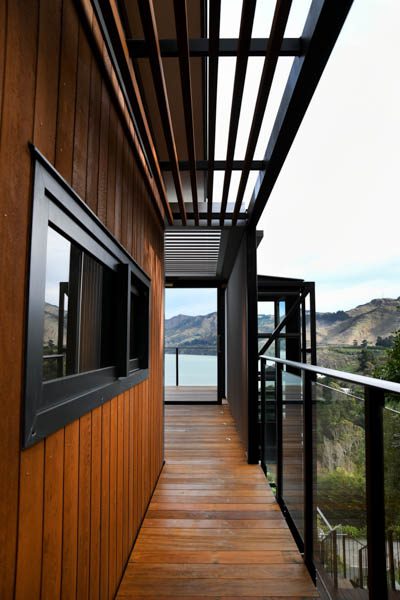 Luxe Lyttelton build: Phil Benton Builders
---
Phil Benton Builders is very pleased with the end result of this three-level home that works its way up the hill, with its commanding views of Lyttleton Harbour looking down towards Governors Bay. "The work put in by the construction team was outstanding, with patience and quality of finish exceptional," Director Dave Fraser says.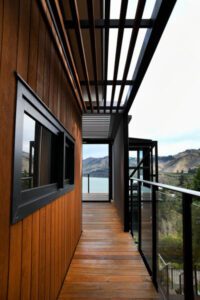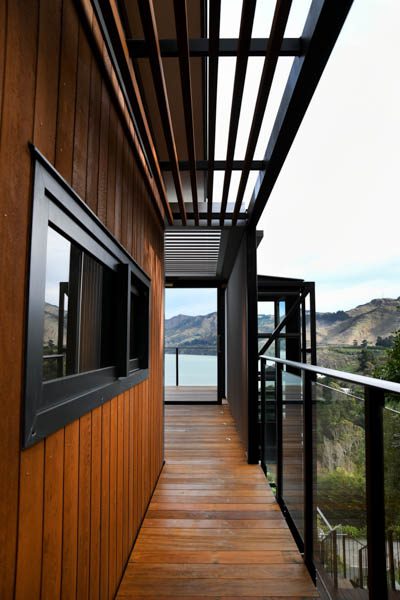 This home incorporates Herman Pacific Vertical Cedar cladding in the colour 'Goldrush' and blends it in with CS Roofing Eurolock 450 Vertïcal wall cladding in the colour 'Slate'.
A pop out Nuwall cladding in 'Matt Azure Blue' around a couple of the windows adds a great contrast.
The extensive use of cedar batten shade screens around the house augments symmetrical lines and visual appeal.
They were also used as wind barriers and sliding door screens. Aluminium louvres by Louvretec used as wall and roof shades give privacy and shelter from prevailing winds, which enable all year round use of some of the exterior decking.
The owners intended to install a cable car up the side of the house to help with access.
However, during the building permit application process, it was decided to future proof the house: the owners instead decided to install a European lift by Vestner NZ Ltd.
The lift created an outstanding result in functionality and delivers fabulous views of the harbour as you rise to the living room level.
Heated with Central Heating NZ radiators, the owners are excited about moving in and enjoying all the new technology within their light and warm home, as well as the stunning views.
Phil Benton Builders is proud to be a member of the Master Builders Association and the company specialises in building new architecturally-designed homes, as well as renovations and additions to quality homes to enhance the existing structure.
The team's focus is on craftmanship and making sure you enjoy the build experience.
---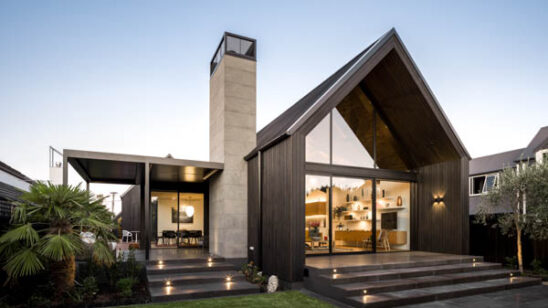 Previous Post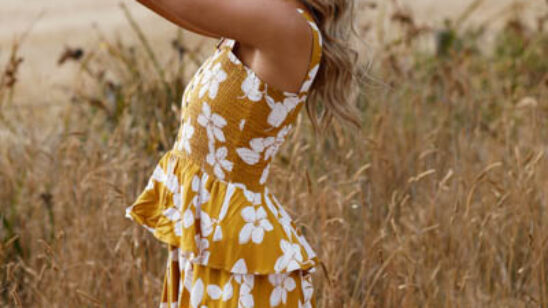 Next Post