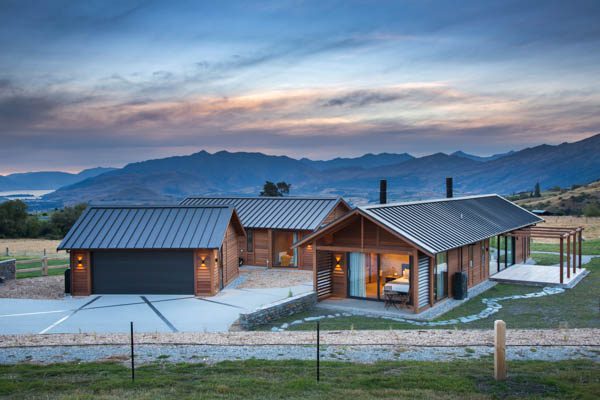 Mountain Retreat: Mason and Wales
---
Architect Ruth Whitaker of Dunedin-based Mason and Wales Architects was delighted to take on the client brief for this stunning timber home which sits on a raised plateau on the Crown Range, high above the snow line and overlooking the Queenstown Basin. "The client wanted a mountain retreat that really enhanced its incredible location and that they could enjoy all year round," Ruth says.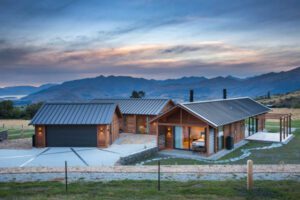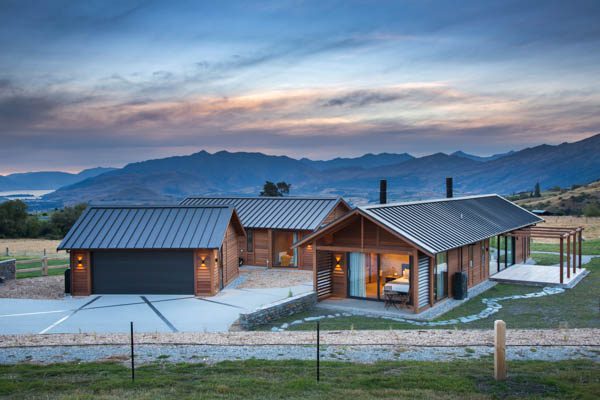 Constructed by the team at Landmark Homes Central Otago, this two-bedroom residence showcases attention to detail, while Ruth's design combines three objectives: intimacy and warmth, capturing the majestic views at every opportunity, and blending into the iconic mountain setting.
Created as a cluster of interconnecting timber structures, the main living/dining/kitchen structure and guest wing is aligned on the axis of Coronet Peak, with Mt Beetham in the foreground.
At 90 degrees to this, the master bedroom/library suite is aligned on the axis of The Remarkables.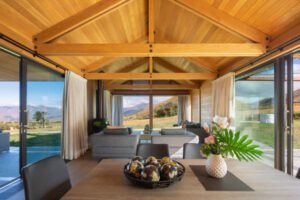 Both forms capture these two prominent peaks whilst creating an enclosed outdoor living space with an open wood fire in between.
From here, the central outlook is the striking view far and wide across the Wakatipu Basin.
Low stone garden walls span out from the house, connecting it with the land but ensuring a small amount of the wild pasture is hospitable.
Inside and out the beauty, warmth and tactility of timber – used for floors, walls, ceilings, exposed roof trusses, architraves and joinery – further bonds the home to its spectacular landscape.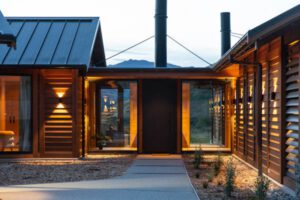 ---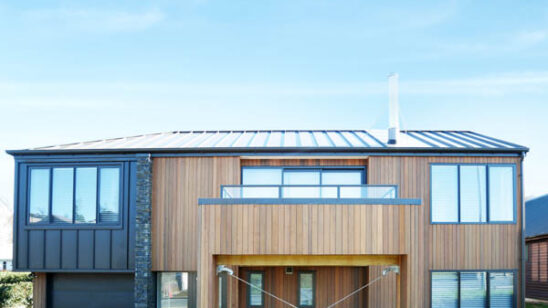 Previous Post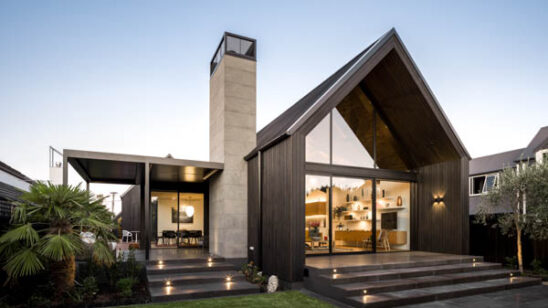 Next Post