---
There's a fresh new face at Footprints Podiatry. It belongs to Ryan Primrose, the latest New Zealand- trained podiatrist to join the clinic. "He comes from Auckland," says Senior Podiatrist Howard Nicholas, "but we won't hold that against him!"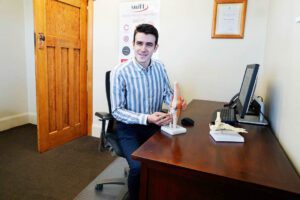 Ryan says it was his involvement with sport that introduced him to podiatry. "I played several sports and did a lot of hiking. Unfortunately, that led to some foot problems and I needed to visit a podiatrist," he says.
"The relief from the treatment was immense and determined my career direction. I've loved every minute since."
Ryan adds that podiatry is a very rewarding career because of the difference even simple procedures can make for patients. He enjoys all aspects of the work from palliative care to orthotics, from medical pedicures to nail restoration, from working with children to older patients.
"The work is all so varied. It really gives me a buzz because I never know each day just what will come through the door to test my skills and knowledge."
Ryan is also very excited that Footprints' Ilam clinic where he will mostly be based will next year be in a state-of-the-art new facility along with other health professionals.
"It's going to have everything a podiatrist dreams about."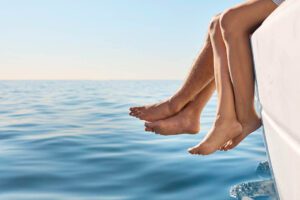 ---