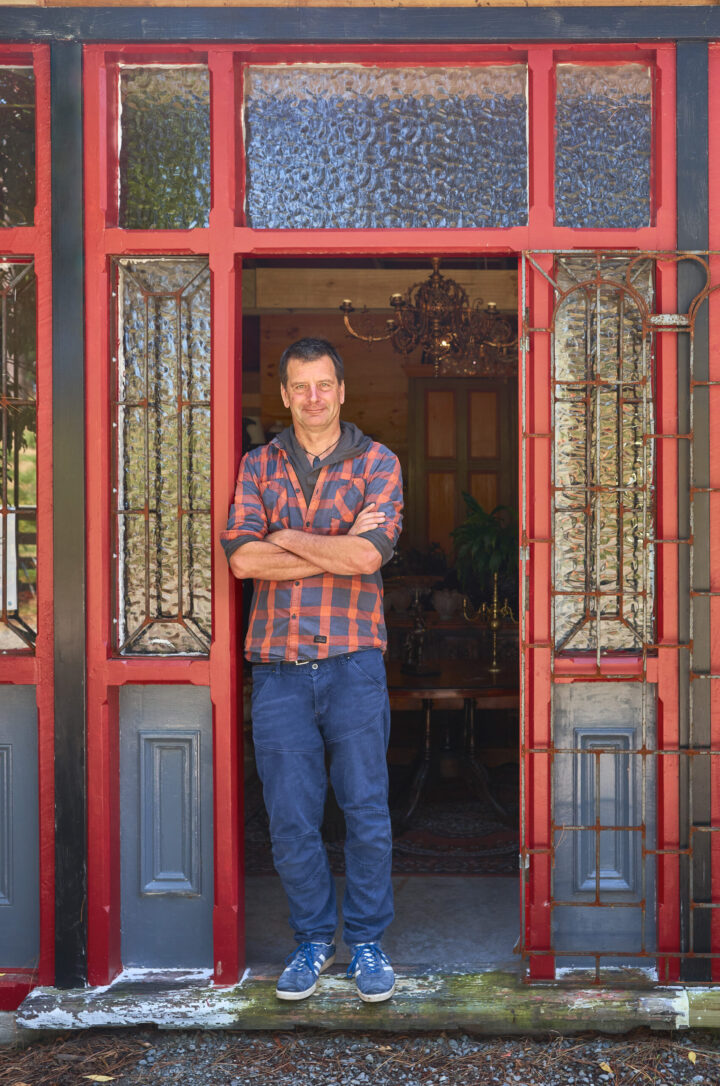 A haven of beauty: West Melton's Halkett Barn delivers the goods
Robbert Van den Broeke always had a passion for beautiful antiques. Over the years he collected an extensive array of European treasures and opened his antique-lovers' paradise 'Halkett Barn' in 2016. Situated in West Melton, just 15 minutes west of Christchurch, it is a 'destination' antique store.
Robbert specialises in exquisite European antiques that he personally selects and ships to New Zealand. If clients have a piece in mind they cannot find themselves, there is a very good chance he can source it from Europe.
He also restores furniture in his onsite workshop – some need a good wax and others, a complete fix and rebuild. "I love a finished piece that embraces its past while still looking stunning for today's use and enjoyment. There is a warmth, character and history in well-designed furniture and artefacts that have lasted centuries past their construction," he says.
Antique lovers must visit Halkett Barn, they will meet a kindred spirit in Robbert. He has clients throughout the country (and even tourists who have asked him to ship irresistible items back to their home countries). Follow Halkett Barn on Facebook (and get yourself added to the mailing list) to see the arrival of new shipments first. Visit Thursday to Sunday 10am-4pm at 499 Halkett Road.
Antiques are more than just large pieces of stately furniture:
There are lamps, silverware, art, linen and porcelain. "Some clients (collectors) who bought porcelain from me are always looking for more, so I always keep my eye out for them."
Antiques are an exciting, niche passion:
"Some clients are very knowledgeable and passionate about their collection, and we have some robust conversations about various pieces and their history."
Robbert has a degree in mining engineering but always loved restoring and updating character homes and furniture. After purchasing more antiques for himself than his home could handle, Halkett Barn was born. "I should have done it earlier," he says.
.
The misconception about antiques:
"My sons used to think antiques were 'boring and old' but they have helped unload shipments and studied the craftsmanship in the pieces and have already claimed those they hope to acquire in time."
Contemporary and antique go together perfectly:
If your personal interior style is contemporary, that does not mean you cannot adore antique items too. They complement each other – one creates a feature (or perfect backdrop for) the other. "I like both antique and modern furniture. An antique piece in a modern house gives contrast and warmth."
The beauty captivates people:
The workmanship and detail impresses even the young ones. Robbert's advice to someone who has never brought antiques before? "Just start, buy only what you love, mix it up and have fun."