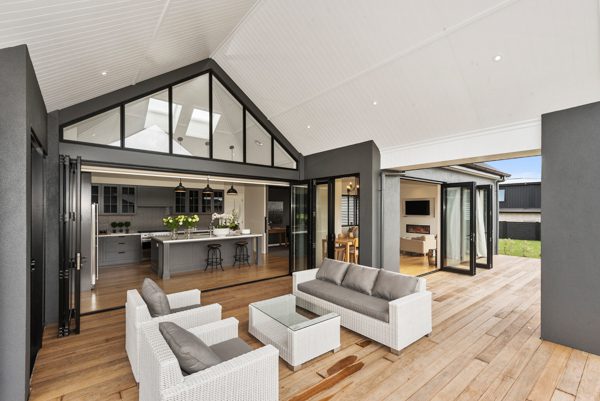 Hill work's hot demand: Landmark Homes steps up to meet Canterbury's needs
Landmark Homes Canterbury's specialist hill building team has been in strong demand for the past three years. From Moncks Spur to Westmorland, it has worked on many projects, from bare land sites to 'remove and rebuild' projects.
"It takes a certain level of experience to get hill builds right, there are more complications on a hill site and it needs to be done correctly," says Landmark Homes Canterbury Commercial Manager Coralie Pollard. "We have a full team working on smaller homes, apartments and townhouses to lifestyle homes and hill sites.
"'Stay in your neighbourhood' is the new catch phrase for us at Landmark. For people who want to stay in their local areas (if they have children at local schools or enjoy the facilities around them) we offer a full remove and rebuild service; a step-by step process that allows you to live in the suburb of your choice, in the house of your choice," Coralie explains.
Landmark Homes can take clients through the full design and build process, and work with a team of consultants which specialises in elevated sites. You can visit the new Landmark Homes 'Leigh Design' show home in Burwood, located at 31 Prestons Park Drive, Wednesday to Sunday 12pm to 4pm. Visitors are swept away by the clever design and layout, the spec and finishing, as well as the thoughtful interior design that makes it a dream home.