---
One woman dies of ovarian cancer every 48 hours in New Zealand, with 85 percent of those diagnosed not detected until the later stages of the disease when treatment options are limited. And a growing number of organisations and brands are putting their weight behind calls to increase healthcare for the cancer ahead of World Ovary Day on May 8.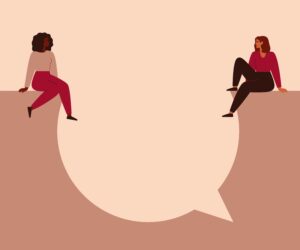 In March, a petition with more than 7000 signatures was presented on the steps of parliament, which had been adorned with 182 white crosses to symbolise the number of people who died from ovarian cancer in 2020.
Ovarian cancer kills more women than melanoma does, and more of them die from the cancer than on New Zealand's roads. The survival rate is less than half of that for breast and prostate cancer.
Now, activists are calling for national guidelines to be developed, better treatment options and more government funding.
Currently, New Zealand has no national framework to identify the cancer, which is not detected by a pap smear. This means doctors can approach diagnosis differently, and that women need to know the symptoms to report.
A recent survey by Cure Our Ovarian Cancer found 90 percent of women could not name a single symptom of ovarian cancer before their diagnosis and most experienced significant difficulties in accessing the blood test and ultrasound required to find their cancer.
The founder of the charity, Jane Ludemann, co-organised the petition with Talk Peach Gynaecological Foundation co-organiser and founder Tash Crosby. The women both have been diagnosed with the cancer, and their experiences seeking diagnosis and treatment sparked them forming the respective organisations.
National Party Leader Judith Collins and MP Louise Upston have joined calls for the government to take more action, as have fashion brands Witchery and Camilla & Marc. Witchery's annual white shirt campaign has entered its 13th year and Camilla & Marc have a limited-edition collection. Profits are donated to research in Australasia.
Find out how you can help raise awareness for ovarian cancer in
New Zealand at www.talkpeach.org.nz and www.cureourovariancancer.org.
---