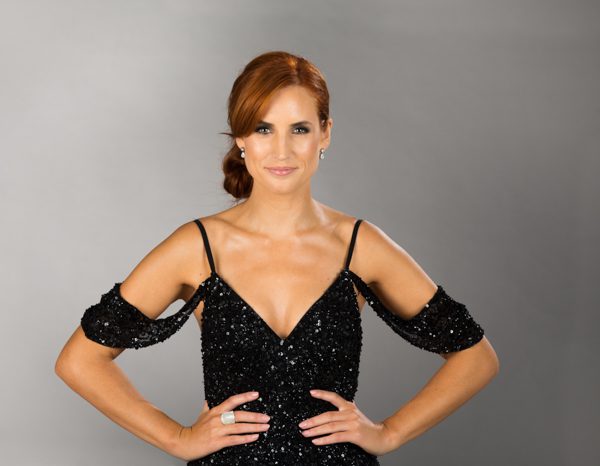 Dance floor diva: meet the newscaster dancing her way into our hearts in our Q&A with Sam Hayes
Sunday and Monday nights, many of us are locked to TV Three to watch some of our much-loved celebrities swing, pirouette, lunge and cha-cha their way across our screens in an attempt to become New Zealand's heartfelt winner of Dancing with the Stars. Metropol talks to Sam Hayes about her journey from the news desk to the dance floor.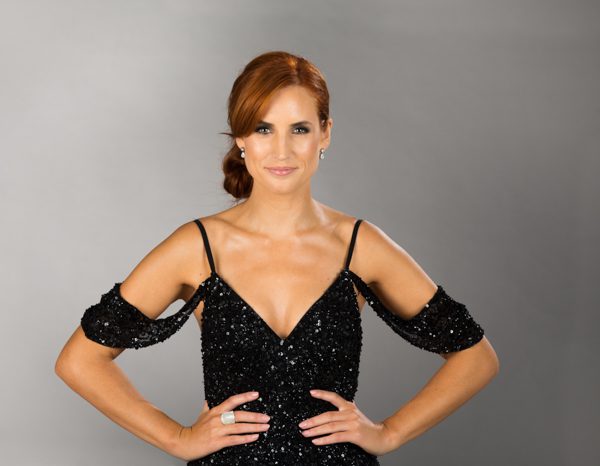 How far out of your comfort zone is ballroom dancing?
The show is right at the very edge of my comfort zone but I've managed to get the nerves under control now we're a few weeks in. I've never danced before, so every week means starting our assigned style from scratch, remembering the steps and trying to breathe confidence and emotion into every movement. I liken it to climbing a mountain every week, because that's what the challenge feels like! I'd probably prefer to tackle a mountain to be honest, but I'm throwing everything I've got at dancing and having a lot of fun along the way.
How important is your chosen charity, Riding for the Disabled, to you?
I wanted to support a charity that helps children and because I grew up riding horses and teaching kids to ride, NZ Riding for the Disabled (RDA) seemed like the perfect fit. There are 55 RDA centres around the country that work with thousands of children and adults with disabilities every week, using four legged therapists to assist the development of their bodies and minds.
I've been lucky enough to meet several young riders who just love their weekly sessions. Seven year old Pippa has spina bifida and rides with braces on her legs. It's brilliant physiotherapy for her and helps develop the muscles in her legs, back and core, all while she's having fun and not thinking about any pain. Seeing the smiles on the RDA riders' faces is motivation enough for me to get cracking with five or more hours of dance training each day.
RDA has a long waiting list and wants to reach double the number of people they already do. I want to do everything I can to help them reach that goal and once I have some free time again (after the show is finished!) I'll be volunteering as often as I can.
How has your career thus far prepared you for Dancing with the Stars?
More than a decade in a news studio has certainly helped me with the live TV aspect of the show, but that's about it. Dancing with the Stars is completely different to anything I've ever done before and it's fair to say it really pushes me out of my comfort zone, but I love a good challenge and it's for a great cause.
Have you always loved dancing?
I love music but I've never danced before and never thought I would find myself taking up a dancing challenge like this one. Do I love dance? Of course! Aaron and I went to see the Cuban ballet company Ballet Revolución for some inspiration and I was absolutely floored by their beauty and skill, especially now I have a bit of insight into just how difficult it really is.
Do you find it a challenge physically or is it more of a mental challenge?
Both. Physically, I am getting fitter and stronger, but there's no time to rest and recover so every week it gets a bit harder, rather than easier. Mentally, I find my mind fatigues more quickly than my body, and I get frustrated when a move or sequence isn't sinking in. It's been so good for me to face that mental and physical fatigue and push myself to keep going. I've learnt a lot about myself and what I'm capable of. It's been such a positive and rewarding journey – and I have to say a huge thank you to my dance partner Aaron for that.
You're in great shape on the show; how much preparation went in before and was it enough for the demands you're facing now?
Not nearly enough! I thought I was reasonably fit before the show; I went to the gym a couple of times a week and would run a fair bit too but none of that prepared me for the physical demands. I've trained for a minimum of four hours a day, every day since Easter, back in March. There are definitely moments when everything hurts!
Earlier in the season I was on Tramadol for a rib injury, thanks to a lift in one of our dances. But is it all worth it? Absolutely. We're supporting an incredible charity and I'm now starting to believe we could make it to the final. I'd love to win that mirror ball trophy for all the kids at Riding for the Disabled. If they can overcome the challenges in their lives then I can push on through the mental and physical fatigue and hopefully make them proud each week when we take to the dancefloor.
Do you have anyone you admire from the show? How's the dynamic with the other dancers?
We're a happy little family at the studio. We're all going through the same ups and downs and supporting each other through it. I admire each and every one of the professional dancers. They're not only teaching their celebrities a dance each week in record time, but they choreograph that dance too. They're endlessly creative and encouraging in what is a highly stressful environment. They're the real stars.