---
Aptly named Fastbraces, the trending teeth correctors promise to make braces a fast paced process. Metropol caught up with Dr Anthony Wood of Bradley Wood Dentist in Merivale to answer some common questions about the innovative approach.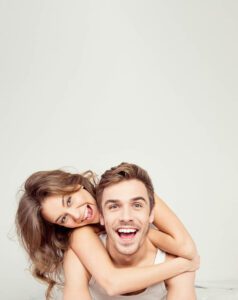 WHY OPT FOR FASTBRACES?
"They will get your teeth straight in a shorter timeframe. Quite often from three to 12 months and in a lot of cases as little as six months. They are often cheaper than conventional braces and less painful."
WHAT IS THE DIFFERENCE BETWEEN FASTBRACES AND CONVENTIONAL BRACES?
"Both use brackets and wires and will move your teeth into new and better positions in the end. Either way, you get a healthier, better-looking smile. One difference is that Fastbraces use special triangular brackets. This affects the forces exerted by the arch wire as well as using the flexibility of the wire. With Fastbraces, the crowns and the roots of your teeth can be moved at the same time. This is what has the most dramatic effect on the total time required to get the job done."
WILL I NEED TO WEAR RETAINERS?
"With the complete alignment of the roots of the teeth, retention is needed every day. The most common reason is to help your teeth stay set in their new positions after wearing braces. It's important to wear your retainer because as your body grows, your teeth do some shifting."
Phone (03) 355 7890, email
info@bradleywood.co.nz or book online for a free consultation with Dr Anthony Wood.
---