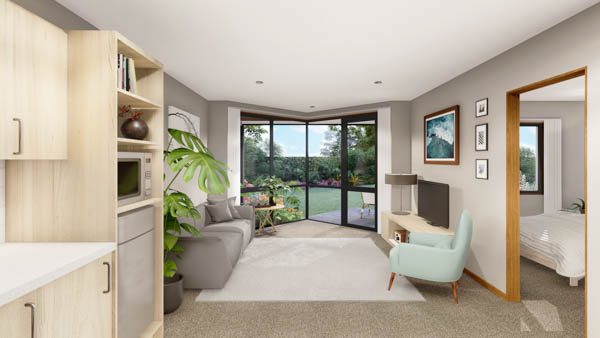 An exceptional update: Elmswood Retirement Village
---
"Our residents are just so excited. They can hardly wait to see their refurbished serviced apartment or studio and move back home after being off site," Elmswood Retirement Village sales consultant Donna Monk says.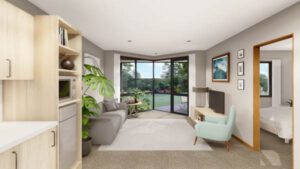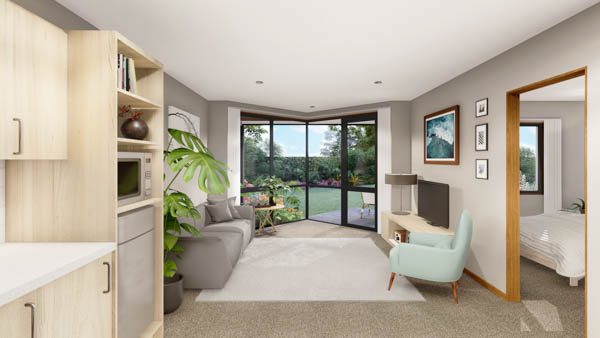 Donna is equally thrilled about the makeover renovation that is happening in the Avon Wing at the village.
"Twelve serviced units are being updated with new carpets, new lighting, new tapware, beautiful benchtops and tiled bathrooms – a stunning fresh look. These Avon Wing serviced units will be ready for occupation in mid-September and we have three available for purchase."
The large serviced units with stylish furnishings have been designed to enhance the living space – "plenty of room to entertain guests" – while at the same time retaining original features.
"One of the great advantages of the serviced units is that they are all on ground level and open out to their own private patio and the village's gardens. Being able to walk straight outside easily is extremely important for many residents."
Another innovation of the refurbishment is that a cosy social area has been incorporated into the design. "This fully utilises all the available space in the wing and gives the residents another option to meet with friends and family."
Another six serviced units will be refurbished following the completion of the first stage.
"It's all part of a major project for the whole village that will include the rest home as well."
To find out more about the serviced units for occupation, phone Donna Monk on 03 351 0974 or 021 241 9979.
---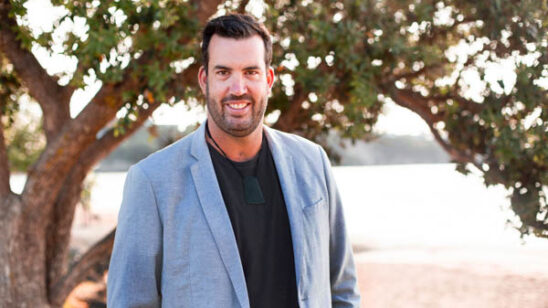 Previous Post