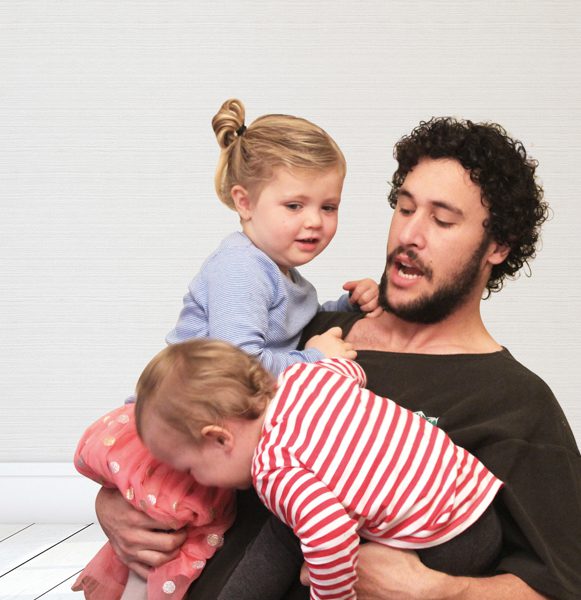 How to DAD: Q&A with funny father and internet sensation Jordan Watson
He's the classic Kiwi bloke, in stubbies and gumboots. It's pretty safe to say, a fairly unlikely candidate for teaching an entire generation of men how to parent, right?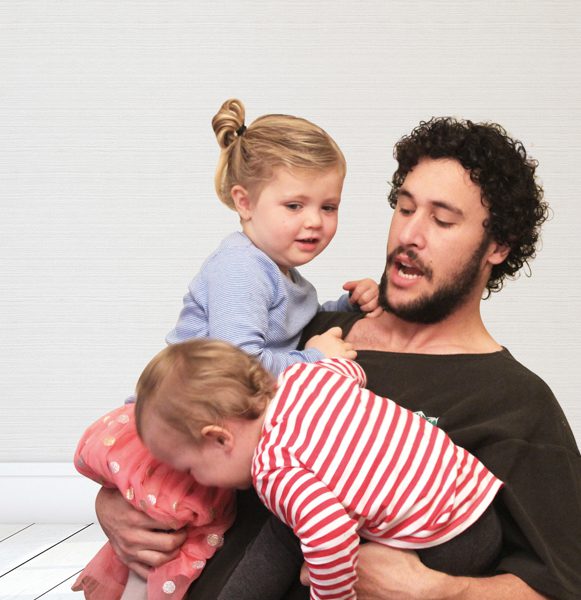 Yet Jordan Watson has turned his 15 minutes of good natured internet infamy into a full time job doing just that – teaching men How to Dad.
Left briefly to his own devices with his newborn baby in 2015, Jordan made an instructional video, How to hold a baby, for a colleague with a baby on the way, posted the video on his mate's Facebook page and went to bed.
Ten hours later, the video had hit 250,000 views and the rest, as they say, is history.
How much of a shock has this journey been for you?
It was pretty crazy to begin with – one video, just for fun, went WORLDWIDE! I grasped that opportunity with both hands and worked bloody hard on creating; filming new ideas to keep it all chugging along. Didn't want to be a one hit wonder so any success now is well earnt. We still get the most random, awesome opportunities all the time and still can't believe this is now my full time job.
Why do you think people have connected so strongly with what you do?
I don't think there was anything other than having a bit of a laugh with this whole parenting thing from a dad's perspective. I think that was the unplanned point of difference. Oh, and my legs in those stubbies of course.
What would your biggest piece of parenting advice be?
Relax! Stop googling everything, go with your gut. She'll be right.
How much has your life changed since all of this started?
Well, I had a full time job and didn't see my kids as much as I wanted to and now, for the past year, I have been working from home full time doing all this How to Dad stuff, so get to hang out with them way more – that's bloody awesome.
What's the most outrageous thing you've done in a video to date?
Bungy jumped to 'launch' my book / wore my stubbies and bush shirt down a red carpet movie premiere in New York in -6 degrees!
What's the scariest thing about parenting?
When you get baby poop on your finger.
How does a day in the life of Jordan Watson look these days?
Wake up, get big kid ready for school, feed other kid, help wife. Check emails, work on ideas, meetings, play with kids, film something, edit something, play with kids, pick up big kid from school, emails, bit more editing, hang with kids, dinner, kids showers and bed, chill for a bit, back to emails, client stuff, editing – chill with wifey, sleep.
But to be honest, there is no normal day in the life. Every day is different and that keeps it all exciting. We have a family trip to Queenstown in four days' time to film a video for a company. Ok, cool!
You're heading to Christchurch soon for an event, what are you looking forward to about heading down our way?
I'm looking forward to summer like temperatures of at least 28 degrees….. Yeah?
What has the next 12 months got in store for you?
A lot of the same, a lot of new, and a lot of secret stuff I can't tell you or I'd have to throw a gumboot at ya.