New Zealand's winter has started with one hell of a party for the last 43 years. That party is the Real Journeys Queenstown Winter Festival and this year the party is as fresh as the season's first powder.
The 44th Queenstown Winter Festival runs from Thursday 21 June to Sunday 24 June. The 2018 festival programme was launched on-board the historic TSS Earnslaw steamship last month, with the four-day schedule of innovative and classic events ensuring even the most experienced festival goer, an exciting and fresh experience.
The 2018 Real Journeys Queenstown Winter Festival is sure to deliver an Instagram frenzy for all punters, launching with a hauntingly beautiful torchlight procession through the streets and a traditional Maori welcome. Adding to the visual feast, the festival stage will now be in a new location adjacent to the beachfront creating a magical atmosphere against the backdrop of Lake Wakatipu.
New Festival Director Rae Baker has curated a collection of critically acclaimed, yet popular, Kiwi artists that will have wide appeal across a broad spectrum of demographics.
"As one of New Zealand's iconic events, we have the opportunity to showcase the talent we have in the country as well as springboard artists who are less well known. We've gathered together some brilliant Kiwi artists to celebrate with us in true Queenstown Winter Festival style," Rae says.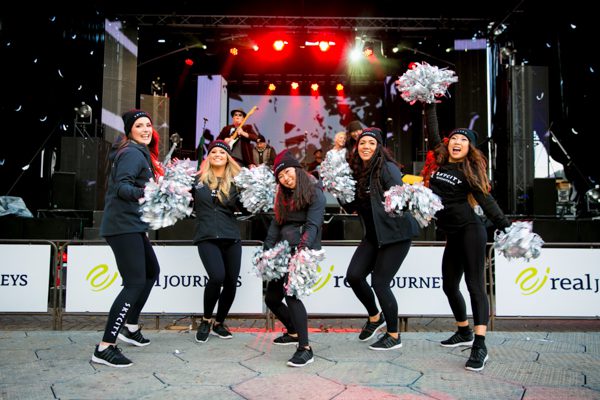 Among the stellar line up are well known names Tiki Taane, Maala, Leisure, The Black Seeds and The Feelers, who are celebrating their 25th anniversary tour. This year two new live music venues, Memorial Centre and The Sherwood Hotel, will host some of the country's coolest acts including L.A.B., Yoko-Zuna, Nadia Reid, Hollie Smith and local band the Killergrams.
With Cardrona as the new host mountain, festival goers will experience a brand-new mountain village experience, including iconic events like the Monteith's Dog Derby and the canine hilarity that is the dog barking contest. This year the festival will also introduce fresh events such as snow tubing, a snow skate slalom and the Macpac Tour de Cardies.
For those who prefer lower altitudes, the iHeartRadio Day on the Bay with its hilarious The Hits 90.4 Birdman contest and the JUCY Undy 500 return to the programme, alongside a brand-new feature, Go Orange Ripper Rafting. When the sun sets crowds will head to one of the traditionally sold out comedy events or the SKYCITY Vive le Cirque Ball which will be in a secret location this year.
"Festival has always been about letting your inhibitions run a bit wild and embracing the true essence of Queenstown. Traditionally for Festival this has meant anything from throwing you and your canine buddy down a mountain side to running about in your undies in freezing temperatures, we continue these traditions in 2018 and add a few surprises along the way."
For full programme details visit
www.winterfestival.co.nz.