---
Unless you are someone who walks around the house with their eyes closed, you are going to notice what is on the four walls of your humble abode. Whether you are a DIY diva or a pay and walk away type, Metropol has put together some tips for wowing your walls.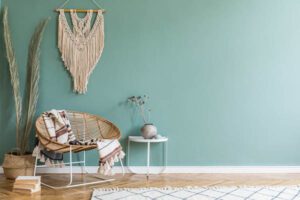 BOHO BEAUTY: A macramé wall hanging (like the one pictured) is something that from afar with its neutral colours appears simplistic but a closer inspection showcases the intricacies of the bohemian style goodness. Not to mention, they can easily be tailored to anyone's design style.
PICASSO PRODIGY: Unless you are living in the Louvre your art doesn't need to be by a famous artist. Our September 3 issue ran an article about getting creative with Resene paints. In short, paint your masterpiece yourself or enlist the help of the little ones to create some abstract artwork.
---