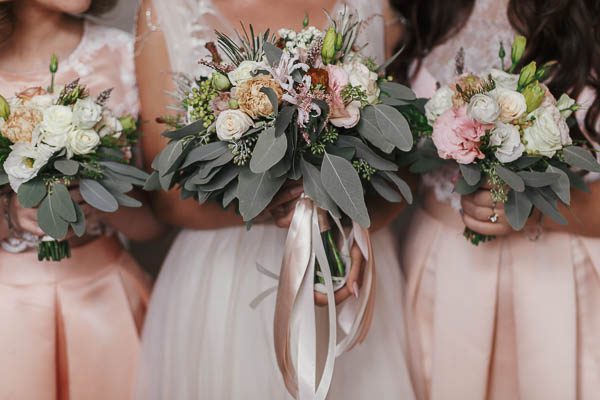 A not so white wedding
---
Calling all brides-to-be! Your wedding is just around the corner and we know there's a million and one decisions to make – with colour palette top of the list. While traditional white will forever remain the staple shade of the big day, it's time for these unconventional colour themes to have their turn in the spotlight.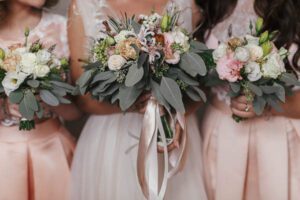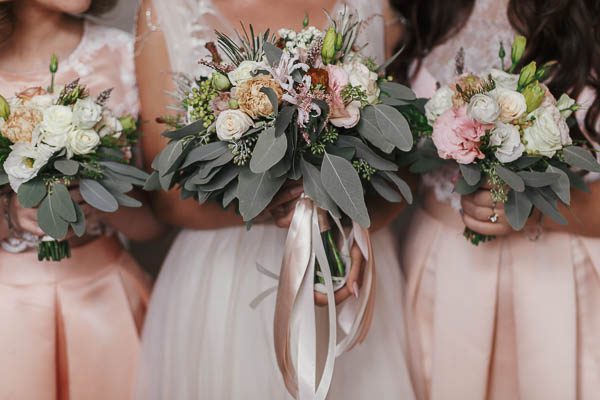 TERRACOTTA, CREAM AND GREENERY
Having an autumn wedding? This pretty palette is just the ticket.
Rich and earthy, terracotta captures the magic of autumn, especially when paired with the elegant neutrality of cream and the simplicity of green foliage.
If you're tying the knot in winter, experts suggest swapping terracotta for a burgundy shade for more warmth and depth.
Bridesmaids dresses in terracotta offset the bride's traditional ivory wedding dress wonderfully well, while a gentle backdrop of greenery ties the whole look together in a rustic but sophisticated fashion.
These dreamy shades offer endless opportunities for stunning floral bouquets, garlands and table centrepieces of blush and cream roses and sage-coloured foliage like eucalyptus.
Consider complementing this palette with gold accents and the soft glow of candles or fairy lights.
---
PINK AND GREY
Pink and grey have long been heralded as a perfectly balanced colour combination – and it's not hard to see why.
Pretty pink hues, particularly the dusky shades of blush and mauve, paired with tones of grey offer a contemporary, stylish colour palette that's 100 percent wedding album-worthy.
Dressing groomsmen in grey and bridesmaids in pink reserves the complementary colours of white and black for the special couple – the groom with a grey tie perhaps and the bride with pretty pink jewels.
Adorn tables with metal embellishments and floral arrangements featuring soft pink roses and grey foliage.
Carefully chosen lighting completes the look effortlessly – and voila! Tying the knot never looked better.
---
WHITE AND CLASSIC BLUE
The 2020 Pantone Colour of the Year was bound to make its appearance – and we're not complaining.
The timeless and enduring hue is striking on its own, let alone balanced by the crisp classiness of white.
If your heart's set on a traditional white wedding, consider adding a dash of this regal shade for interest.
Accessorise your reception with blue lighting, bunting and table accents such as napkins and placeholders.
Or why not forget the classic white tablecloth and wow your guests with a classic blue one instead?
---
TOP TIP: If it's a cohesive yet mismatched look you're after, share swatches with your bridal party and let them pick the style of dress that they like best.
---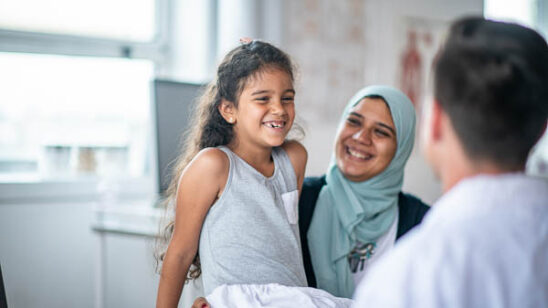 Previous Post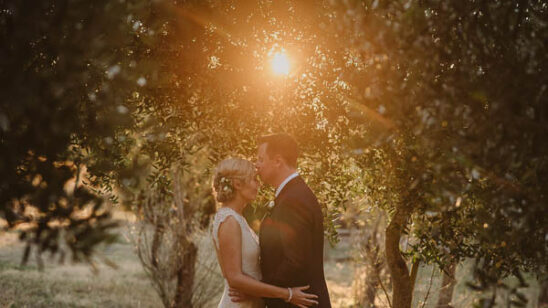 Next Post