---
In the wake of this pandemic, it's smart to seek out information from trusted health professionals. It can be easy to fall into the trap of listening to all of the media reports as they are coming to light, rather than waiting for all of the information to become available.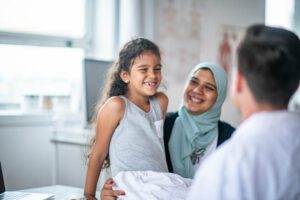 The team at Christchurch Immigration Health is offering Immigration medicals.
So, if this applies to you, the office is conveniently located in St George's Hospital with excellent facilities and parking close to Merivale coffee shops and mall.
The team can cater to individuals, families and businesses, with the capacity to schedule your medical examination quickly, with the results ready and emailed to you, usually within 48 hours.
Christchurch Immigration Health General Practitioner Lisa Amin explains how to move forward in these uncertain times.
"Although we are hoping to run our clinics as per normal, please inform us if you have been symptomatic (fever, cough, shortness of breath) or may have come into contact with a COVID-19 case. This will enable us to decide on when would be a suitable time for your appointment.
"Our top priority is to keep everyone safe, so please bear with us. We are looking forward to seeing our clients again."
If you are unsure about whether you're at risk or how to proceed, please phone Healthline's dedicated COVID-19 number, 0800 358 545 or visit www.health.govt.nz for the latest guidelines.
Find Christchurch Immigration Health at 249 Papanui Road, phone 021 334 110.
---