---
From taking public transport to buying second hand, there are easy ways for everyone to reduce their carbon footprint.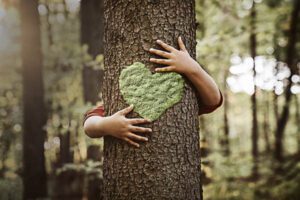 Some countries make the process of becoming eco-friendly easier for their citizens than other countries do, and according to new research just released, New Zealand ranks among the world's top 20 most caring countries.

Nature group Outforia delved into World Bank data to reveal which nations are taking the most sustainable measures overall, ranking New Zealand 13th in the world.
Heading the list are Sweden, Norway and Finland, followed by Iceland, Andorra, Palau, Suriname, Bhutan, Canada and the Central African Republic to make up the top 10.

Research showed seven countries around the world whose entire population is exposed to levels of air pollution that fall far below the World Health Organisation's guidelines and New Zealand is one of these countries. Alongside Brunei, Canada, Estonia, Finland, the Maldives, and Palau, New Zealand scored an impressive zero percent air pollution rating.

With 80.08 percent of renewable energy being produced and used, New Zealand is arguably one of the "greenest" countries in the world.

The research looked into CO2 emissions, air pollution, forest land, agricultural land, renewable energy, and threatened species of mammals, birds, and fish to reveal not only the overall most 'caring countries', but the locations with the lowest CO2 emissions, the lowest air pollution rates, the most renewable energy and much more.

The research concluded that greener countries have better outdoor knowledge and understand how to effectively use their natural geography and resources to create a more efficient and green nation.
---