---
There can be no surer sign of impending summer than the abundance of fresh, green vegetables gracing us with their presence. From vibrant asparagus spears, to lively broccoli, colourful kale, brilliant lettuce and a wealth of herbs. Here are Metropol's tips for piling those plates with every shade of green.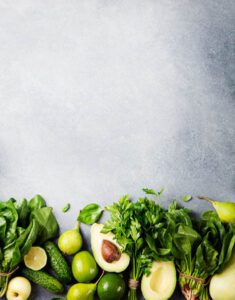 GREEN FRITTERS
Zhush up your standard corn fritters with the addition of spinach, courgette, and fresh herbs. Try mint, parsley and lemon balm. Crumble feta atop and serve with relish and add a rasher of bacon.
KALE ME
Not only great for green smoothies, kale is delicious sautéed with garlic, chilli and butter, or used as the base for a green salad. Just remember to de-stalk and soften the leaves by rubbing with your preferred oil.
SALAD STORIES
As the weather warms, our meals cool – and this is salad's time to shine. Bolster your bowl of greens by including blanched broccoli, grilled asparagus, avocado, mint and parsley. Sprinkle with your favourite nuts and seeds, and dress with lemon juice and olive oil.
---