---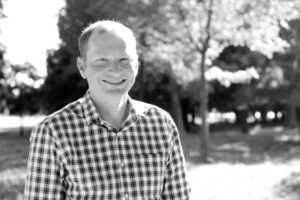 World Green Building Week was held in September and is the annual campaign that empowers us all to deliver greener buildings.
This year's theme was #ActOnClimate. Aotearoa, like the rest of the world is currently facing substantial challenges.
We need stimulus packages to combat the economic impacts of Covid-19 and we need to slash our climate pollution to halt the growing number of climate emergencies that countries worldwide are facing each year.
Buildings account for more than one-third of global carbon emissions and therefore these challenges will not be solved unless we start to deliver greener buildings.
Investment in greener buildings will stimulate innovation, activate supply chains and create jobs, while also supporting a healthier and more sustainable built environment, and creating thriving and resilient communities throughout Aotearoa.
All of us have a key role to play.
As a member of the New Zealand Green Building Council, WSP Architecture challenges ourselves and our clients to deliver greener buildings.
For our new three-storey building currently being constructed at Cathedral College for the Catholic Diocese of Christchurch, we have embraced Cross Laminated Timber (CLT) technology in an innovative way to not only provide a resilient structural solution but also achieve significant savings in lifecycle carbon emissions when compared to more conventional steel or concrete solutions.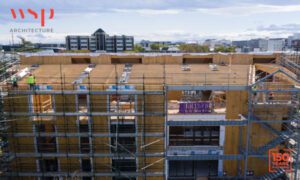 The time to act is now and, no matter where you are, I challenge you to #ActOnClimate.