---
Does having an enjoyable experience at the dentist seem like an alien concept? Too many of us are still likely to be apprehensive about our visits to the dentist, but one Christchurch practice aims to make that fear a thing of the past.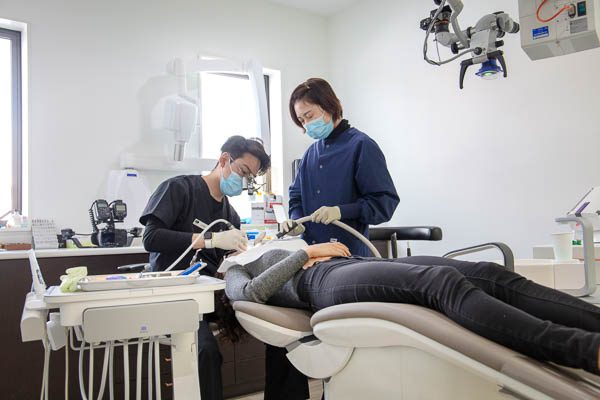 You can't help but relax the moment you walk through the door at Christchurch Boutique Dental. The reception area is light, bright and comfortable with couches and easy chairs. It's an atmosphere more like a spa or a hotel than a dental practice. "We want our patients to feel pampered and to look forward to their dental visits," says dental surgeon Dr David Kao.
The pampering extends to the clinical expertise offered by the practice. Dr Kao has dedicated his clinic to making high-end dentistry affordable. He has a passion for the precision of microscope-enhanced treatments that are minimally invasive for the patient and that deliver the best possible results. "Using an operating microscope allows dentistry to be performed on a level that was previously unheard of."
Christchurch Boutique Dental is one of a kind in other ways too. It is the only practice in the country that offers not only general dentistry, but the full range of advanced dentistry specialities as well – orthodontics, complex root canals, surgical wisdom tooth extraction, implants and gum grafts. "We go the extra mile to ensure our treatments are tailored to our patients' needs and that our care changes their lives."
Find Christchurch Boutique Dental at 105 Wainui Street, Riccarton. Phone 03 925 9929 or email info@boutiquedental.co.nz.
---