---
"It was a real privilege to be involved with the construction of what truly is a landmark building."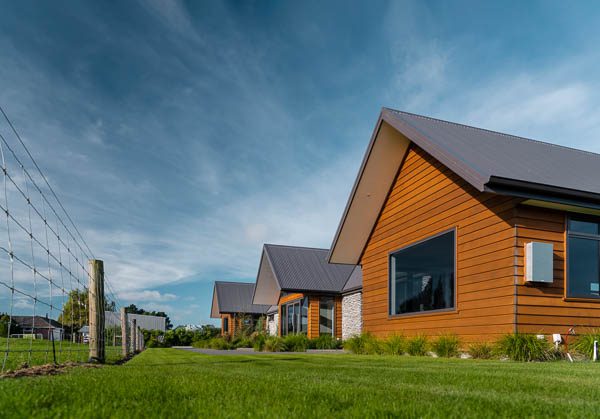 Ivan Stanicich of Fowler Homes is referring to the new headquarters of the North Canterbury Fish & Game Council in Christchurch for which Fowler Homes received a national Silver Award in this year's Commercial Project Awards.
"Just as we do for all our residential builds, we worked closely with the clients, developing a plan to suit their needs and budget. It was important that the new building convey Fish & Game's relationship with the mountains, streams, rivers and forests that the organisation is committed to protecting for the enjoyment of New Zealanders."
This was achieved using many local sustainable materials – local gravel for the Allied Concrete Superslab, sustainable plantation pine framing, western cedar weatherboards, river stone walls, external and internal gabion baskets filled by hand with local river stones, and workstations and office tables custom-made from local macrocarpa.
"We didn't view this commercial project any differently from building a house. It is, in effect, a day-time home for the staff with a catering kitchen and bathrooms, but with the addition of clothing drying rooms, offices and an education centre. At 222 square metres it is the size of a four bedroom house and has the appearance of a house from the road as well.'
The whole project took 11 months from concept to completion – the same amount of time as a conventional residential home. "Fish & Game are delighted with the building and the way it reflects the very essence of their work in the environment."
---