---
"Even small people have cellulite," says Wendy Barker, Director of Christchurch beauty and massage favourite Beauty Progress. Cellulite is the accumulation of fat cells in the form of clusters, given a dimpled appearance or 'orange peel' skin. These clusters compress circulation systems and leading to inflammation at the level of connective tissues, increasing water retention and allowing the accumulation of toxins and a loss of elasticity.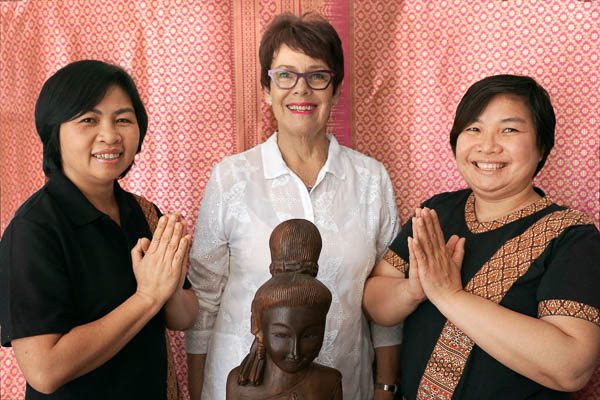 At Beauty Progress, the expertise of Thai-trained masseuses Anne and Orn, together with the specially formulated Gernétic International cellulite products, help to treat inflammation and drain tissues. The one-hour massage uses the Lympho serum, plus Vasco Artera which together leave lower limbs and heavy legs feeling lighter with an improvement of the orange peel skin visible at the end of treatment. Wendy recommends one treatment session per week, for six weeks. You can use Vasco Artera at home as well.
Wendy also offers the incredible range of Gernétic facials. Wendy selects from the incredible range of therapeutic products to create a facial that is tailored to your skin and its issues. A cult brand from France, Gernétic skincare products work at cellular level, stimulating the natural healing capabilities of the skin. "At Beauty Progress we take an entirely natural approach to skin therapy, and we believe that a mature skin can be full of life and vitality, firm and hydrated, while oily, acne prone, dry, scarred, red or hyperpigmented skin can be enhanced as well," Wendy says.
Go to their website www.beautyprogress.co.nz to learn more.
---