---
The beautiful Key Black boutique in Cashmere will offer you locally made and designed styles for your curves.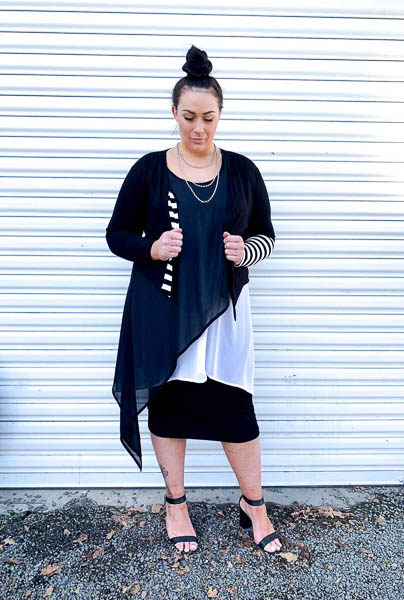 Specialising in foundation garments and styles you can work into your everyday wardrobe, the Key Black label is perfect for a busy woman's lifestyle; easy to wear and easy to care for garments designed to mix and match from season to season.
Designer and stylist Rachelle Varnham believes shopping smarter is crucial. "You need to invest wisely to make sure you are maximising your purchases. If you do not wear 100 percent of your wardrobe, you are doing it wrong."
Designed to mix and match, Key Black's 'Whaea' collection features sharp angles and trims to make a subtle statement. The new 'Fly High' collection is arriving in store now and consists of feminine and floaty styles that will be teamed with tailored jackets and dusters to fit all your spring and summer occasions.
To make sure they have all shapes covered, Key Black includes New Zealand-design favourites like 'The Carpenters Daughter', which has been dressing curvy girls with attitude for more than 30 years. 'Valpy' is another favourite. Exclusive to Key Black and made here in Canterbury, 'Valpy' is all about florals and feminine prints, which complements the solid colours of Key Black's collections. You will also find some 'Sabatini' styles and 'Juna' silk dresses.
Learn how to work your wardrobe and wear styles with confidence with free personal or group styling. Book through the website www.keyblack.co.nz, or phone 03 337 1495. Find the boutique at 27A Colombo Street, Cashmere, parking out front.
---