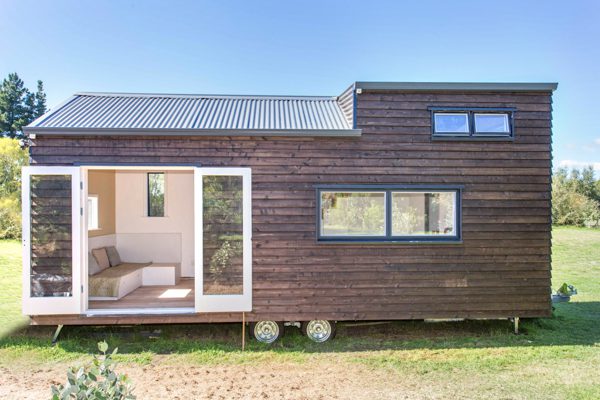 Outside the box: How Flow Homes turned living in a small house into a big deal
Annelies Zwaan met David Bar when she was living in a tiny house of her own making. Not a crammed flat like most students, but a beautiful little log cabin she had created as a response to rising housing costs.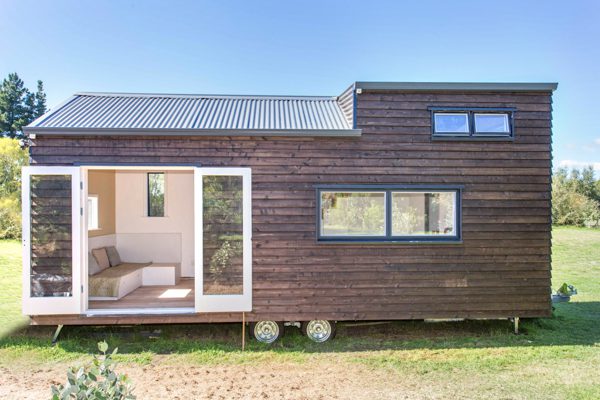 When she enrolled in full time study, the pair moved in together and Annelies sold her tiny house. And, when that tiny house sold for more than her reserve price, she set about building another one to move back into, creating the ultimate part time job she could do around study.
"With the amount of interest she had, I realised there was quite a gap in the market for these unique homes and that became my inspiration," David says.
"It was very outside of the box, with lots of character and personality, which really goes well with a tiny house."
David joined forces with talented Austrian carpenter, Florian Angerer to meet demand for their tiny houses, with construction on number two commencing in September 2017.
However, with Florian and David working full time in other jobs, it was slow going. Early this year, they sold the second tiny house, providing the capital for the third, and enabling the two men to focus on the business full time.
"Our tiny houses are built on a trailer with steel framing, so people naturally make the comparison to a caravan. These are about as far removed from a caravan as possible and that's been important to us. They are like log cabins that are warm and enjoyable to live in."
For more information visit www.flowhomes.co.nz or email flowhomesnz@gmail.com.