---
In Christchurch, one of the best spots to go to escape the hustle and bustle of city life is the Botanic Gardens or Hagley Park. These two places are so popular for escaping because of the plants that surround us with their calming energy. So why not bring that same energy and vibe into your own home?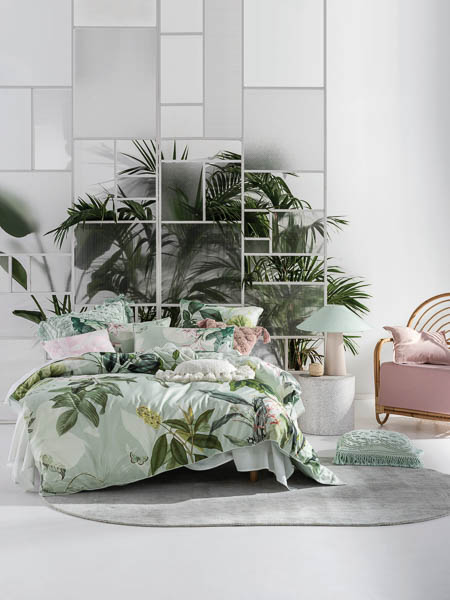 Some of our favourite homeware stores are catching on to the concept of bringing the outside in because, although florals have long been a popular addition when it comes to our décor, now it seems greenery has followed suit.
Incorporating the beauty of nature into your home through your furnishings is a low maintenance way to bring the relaxing beauty of nature into your everyday life. Duvets, wall prints and even fake plants make your internal spaces feel more light and relaxed.
Fresh and inviting, they offer an easy way to inject life and colour to your internal spaces, and they work particularly well with the clean, minimalist interiors and natural beauty of timber that we're currently craving in the home.
So let your natural instinct go wild this season because sometimes you just have to fake it 'til you make it.
---