---
Long slung tables are believed to have hosted the de rigueur beverage of the late Victorian era and succeeding lovers of objects combining both form and function have never looked back.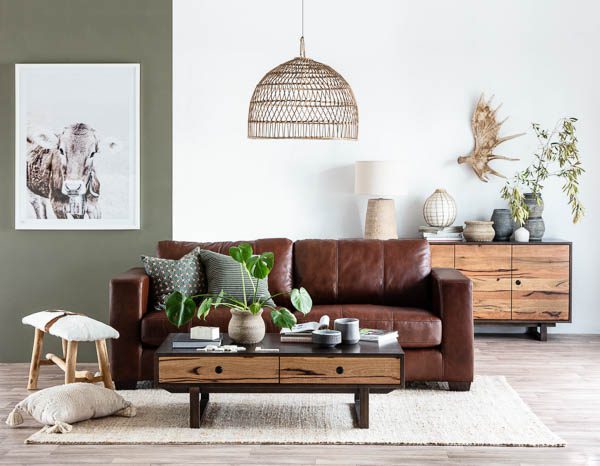 In 2019, coffee tables still very much serve a practical purpose, but they have also earned cult status as a statement piece for living rooms. A perfect host to essentials, they also can provide a plinth of honour for your favourite accents.
The power trifecta is, of course, a combination of flowers, trays and books, but you can move beyond this predictable pattern and delve into bespoke collections that tell your own story. From beloved pieces of heirloom jewellery that also serve as great conversation starters to nostalgic mementos from your favourite trips, the décor possibilities are bountiful.
Popular coffee table candy includes eclectic trinkets like bell jar cloches, magnifying glasses, deer antlers (sometimes spray-painted gold) and amethysts offering down to earth glamour. See-through coffee tables offer chic minimalism and a way to show off a beautiful rug underfoot, while heavily industrial pieces can provide stand-alone impact.
In recent times we have also seen tree stumps and old cargo boxes morph into makeshift coffee tables to add a unique point of difference to living spaces.
---