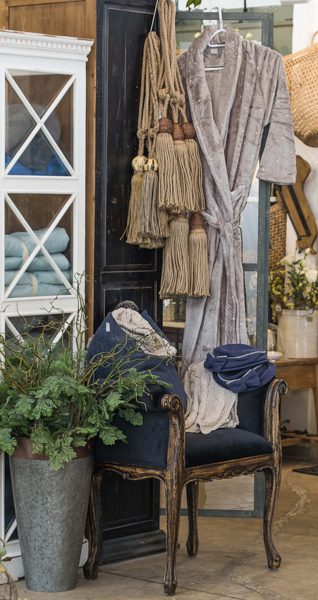 Make winter a big old softie: Terra Viva Director Peter Worsp on how to soften the winter chill
Driving through heavy new snow in early April, I got the impression that winter could be early, long, and none too clement. Which is all fine if you're a hibernating bear, but for those who have to carry on as per normal, despite sub-zero temperatures and limited daylight, home becomes a refuge against the outside world.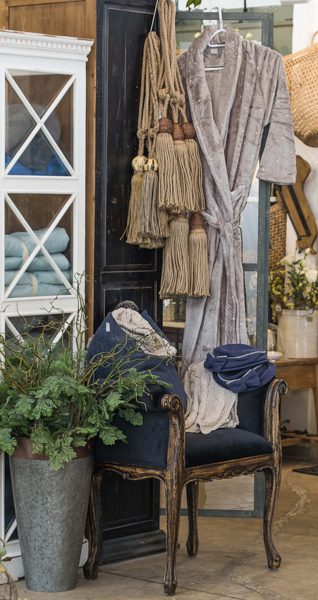 Once inside, everything can change into a warm haven and the trends this year are certainly towards a cosy feeling of luxury with an emphasis on enhancing winter white with silvers and greys, using mossy greens, foam/French blue, lavender, plum and blush pink to add colour and warmth.
By adding a few key softening elements and moving furniture around for a 'winter' look, you can breathe a whole new feel into living areas.
Texture features strongly again this winter with linen making a real comeback in cushions, and quilted velvet adding a touch of sumptuous luxury in throws and 'comfort blankets'. Wrap yourself up in a tasselled woollen throw on the sofa and you'll find it very hard not to feel enclosed and cossetted. Add in plenty of cushions and the scene is complete.
Texture is definitely what it's all about in cushions this season with cotton, linen, fur, Indian cotton, and velvet with a linen backing featuring.
Lighting is a key element in creating that warm haven to come home to at the end of a cold day and we have plenty of lamps at the moment, including both side lamps and floor lamps, with lots more to come yet.
Separate lampshades are also available if the home lighting scene needs a bit of a revamp. And, of course, candles never go out of favour – what beats a hot bath surrounded by candles to soothe and re-invigorate after a trying day? The range of scented candles is huge and some of the favourites are Sweet Grapefruit, Gardenia, and eucalyptus and lavender.
The houseplant trend is as strong as ever as an essential part of home décor and provides the finishing touch to the cosy winter scene. There's something about houseplants that adds life to any interior décor, and of course they're brilliant air cleaners and filters.
If you're emphasising the luxurious look then Phalaenopsis orchids definitely add the right touch with the bonus of months-long flowering.
There are plenty of easy-care varieties like Mother-in-Law's Tongue, Peace Lilies (one of the most effective air cleaners), Dracaenas, Monsteras, and Fiddle-Leaf Figs available.
And if you want years-long flowering the artificial option will give you just that. Our faux collection this winter is strong on both flowers and foliage with lines like grey gum nuts and amber coloured eucalyptus to add to the feeling of warmth. The peonies, iris, and artificial Phalaenopsis are so lifelike that most of our customers are fooled by them and for those who are confined to indoors for the winter the artificials are an easy way of bringing colour indoors. For smaller posies check out the bunches of heath or the soft lavender for smaller spaces.