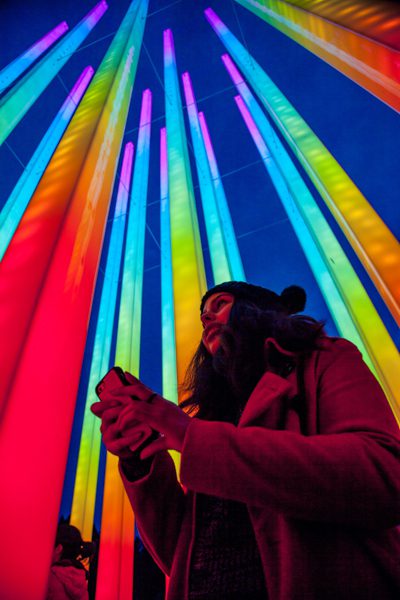 Let there be light: LUMA is the annual festival that lights up the southern skies
According to the Book of Genesis, 'God said "Let there be light," and there was light. A group of dedicated Southern Lakes locals may not have divine powers, but each year they deliver an innovative light festival that takes people on an interactive sensory journey like no other.
Central Queenstown will shine brightly for four nights over Queen's Birthday Weekend when the LUMA Southern Light Project comes to town. The free public event, now in its third year, attracted more than 35,000 visitors in 2017 and has gained a loyal following among locals as well as people from around New Zealand and overseas.
Set within the idyllic Queenstown Gardens and along the waterfront, the festival will transform the giant natural amphitheatre into an illuminated winter wonderland full of art, curated collections of stunning light sculptures and thought-provoking installations.
Luma was the brainchild of SILO, a collective of Southern Lakes professionals which – along with its wider group of fellow hard-working volunteers – is highly motivated to give the region more exposure to culture and creativity, to foster and enhance social wellbeing and develop a stronger sense of community.
Duncan Forsyth, whose day job is General Manager and Winemaker at Mount Edward, contributes countless hours of his 'spare' time while wearing the hat of Luma Light Festival Trust Chairman. For him it's all about wanting to "give something back" by providing an event that is entertaining, accessible, family-friendly and joins everyone together.
"It looks like all the streets are paved with gold in the Southern Lakes," Duncan says. "But the reality is that it can be a very difficult and costly place to live in and to enjoy. Families are working hard and trying to hold down two jobs… sometimes that sense of community gets swamped."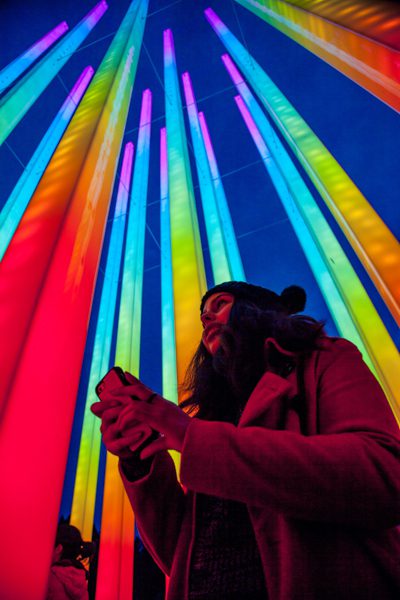 Although Queenstown has firmly cemented its reputation as a hub for outdoor activities and adventure sports, Duncan believes the rich and thriving creative side of the Southern Lakes district is often overlooked. "We see Luma as really helping to put our region on the map as a respected cultural and arts destination."
Without spoiling too much of the surprise, Duncan says this year the aim is to "pull people down a rabbit hole of visual delights". It's safe to say that the audience will be stimulated, and enlightened – literally and figuratively. "Every year we want to change people's expectations of what Luma is about. If you've been before you'll have a new and different experience this time."
Aucklander Angus Muir, who has been recognised internationally, returns as principal light installation artist, featuring alongside creative art luminaries such as Daniel Brown, Jon Baxter, Puck Murphy, Mapping Mondays and Nocturnal.
Luma Southern Light Project is at Queenstown Gardens/Marine Parade for Queen's Birthday Weekend (Friday 1 June to Monday 4 June), 5pm-10pm. Entry is free however, a gold coin donation would be appreciated. Car-pooling or taking public transport into town is advised. For more information, visit www.luma.nz.