---
"A good half of the art of living is resilience." – Alain de Botton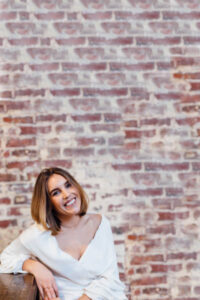 I was going to start this, my first column as editor of Metropol, writing about beginnings.
After a bit of googling I had found a lovely quote from spiritual teacher Eckhart Tolle about the magic of beginnings, and had even written a few lines about the opportunities of starting anew.
But after Friday's announcement – when we released an almost national (sorry, Auckland) sigh of relief that we would stay in the lockdown-less Alert Level 2 – I realised it's not about starting, it's about continuing.
And Canterbury knows a thing or two about that. Continuing is a common thread weaving the region's stories together; our communities personify resilience.
When I moved back to Christchurch three years ago, I was blown away by the sense of community here.
There was a shared investment in communal success I'd never encountered before, and have come to understand as the city's superpower.
In the face of adversity, Cantabrians know the key to getting through is to do it together.
I inherit some intimidatingly large shoes from Metropol's outgoing editor, Melinda Collins, just as a global pandemic tries to sneak back into our communities.
Yet with so much uncertainty on the horizon, I know one thing for sure: I wouldn't want to be doing it anywhere else.
Metropol has dedicated its pages to celebrating community for the last 22 years, and it's a huge privilege to help that continue.
---