---
Following extensive renovations, Eliza's Manor is back on the scene as one of Christchurch's most intimate and historic wedding venues to choose for your big day.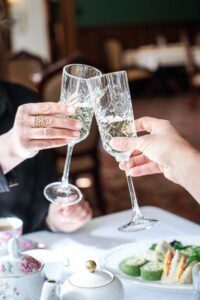 Marking its 160-year anniversary, this iconic Manor at 82 Bealey Avenue radiates old-world charm and ambiance from the very moment you step through its doors.
Eight bedrooms are the perfect accompaniment for the bride and her entourage to relax and enjoy wedding day preparations before the ceremony, and for the bride and groom and guests, to retire to for the night. Staff are on hand to make it the most memorable day of your life.
Guests will enjoy silver service while dining on a delicately inspired French-styled menu or alternatively a cocktail party with canapés afterwards to take in the atmosphere at the bar.
If you are planning a wedding, book in a high tea or lunch and see what all the fuss is about.
Eliza's Manor. Like always. Like never before.
---