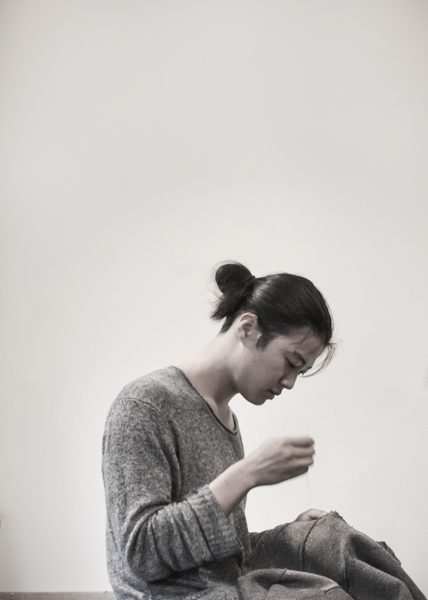 Down to earth designs: Fashion Q&A with Steven Junil Park
On a planet where sustainability is crucial to the survival of all that we treasure, Steven Junil Park's sartorial endeavours are weaving a fabric of hope. Metropol talks to the eclectic designer about his down-to-earth designs.
Was fashion always written into the stars for you?
I was never really that interested in fashion, I just enjoyed making things with my hands. I used to buy clothes from the op-shop and alter them, which is how I learnt to sew. Even now I would hesitate to say that I'm a fashion designer; I just prefer to say that I make clothes. I think fashion requires the stamina to keep up with trends and the market but since I make everything myself, from start to finish, I work a lot slower and focus more on each individual piece.
Tell us about the eclectic materials you work with
I try to be resourceful about the materials I use: we live on a planet with limited resources. I find a lot of good materials at op-shops and sometimes friends will donate fabric that they no-longer want or need. Using second hand materials means that I have to respond to the restrictions and idiosyncrasies the materials present. The fabric I find informs what I make; I don't draw up an idea for a garment then go buy the fabric. I've found a lot of satisfaction in making natural dyes from things that would otherwise go to waste: walnut husks, avocado pits, coffee grinds, elderberries, tea dregs etc.
What have been some of the major highlights of your career so far
The fact that I can make my work and be recognised for it is probably the biggest highlight ever. I've had a couple of times when people have started to tear up when they've put on something I've made – it's really heartwarming to know that someone feels such a deep connection to something I've laboured over. I also worked for Comme Des Garcons for three seasons and got to go to the shows which were truly incredible.