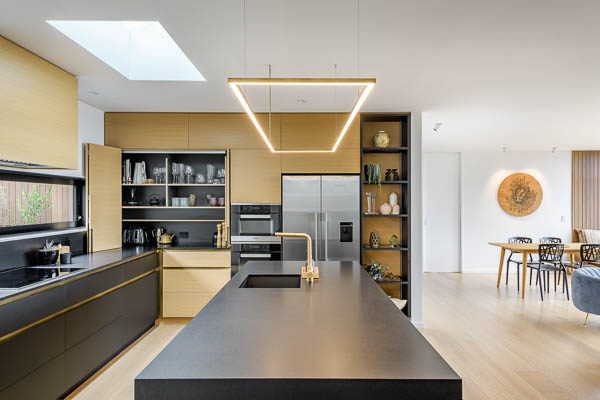 An eye for Detail: Detail by Davinia Sutton
---
Davinia Sutton of Detail by Davinia Sutton was informed she had been recognised in the prestigious Trends International Designer Awards (TIDA) during lockdown.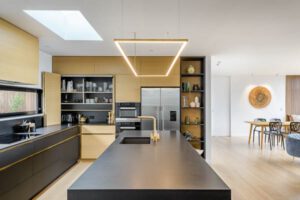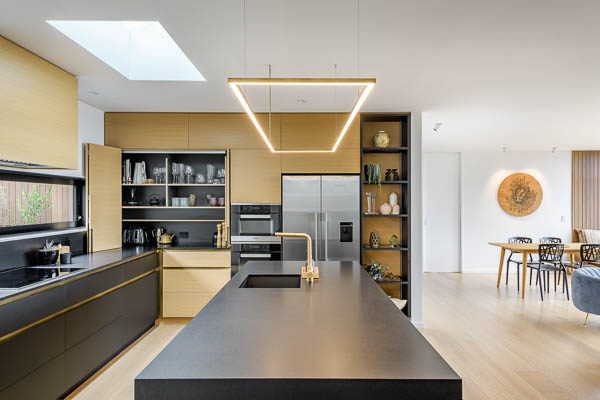 The awards were judged online, and Davinia was up against competition from Europe, Singapore, Malaysia, North America and Australia.
Davinia's runner-up kitchen (left) was designed for a new build family home. Strong structural forms respect and complement the architectural context, resulting in a design that incorporates the use of colour, light and texture to enhance the space and modern form.
Her highly commended kitchen (right) was for a home on Leinster Road, and adds a strikingly contemporary touch to a classic monochrome palette, preserving the special character of a traditional home with a modern spin.
"Our work is bespoke; it's not something pulled together overnight," Davinia says. "Success comes from a strong collaboration – with our tradespeople, who are willing to go on a design journey with us, and with our clients, who put their trust in what we do and are prepared to push boundaries. It's very humbling to get these results on the world stage."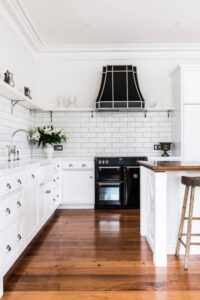 110 Office Road, Christchurch, (03) 356 2722 or 021 612 425, detail@daviniasutton.com
---