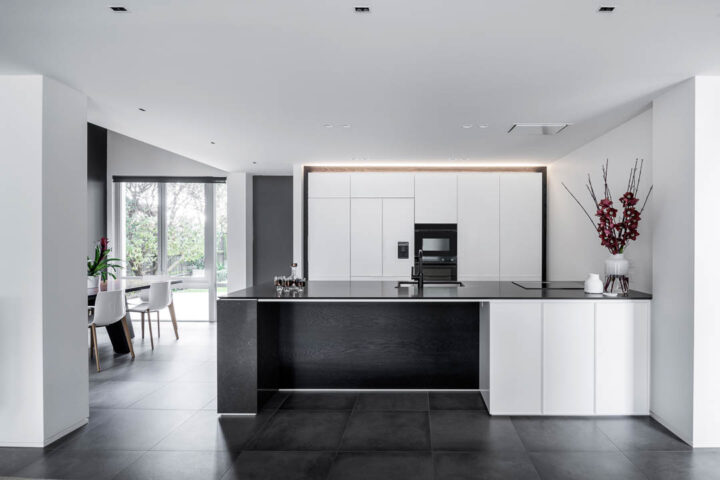 A revitalised abode: DJ Hewitt Builders
---
A bespoke kitchen and bathroom Fendalton makeover cleverly merges two worlds – sleek design and functional family life.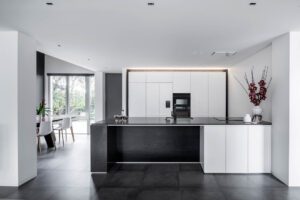 The 20-year-old architecturally-designed home has had a life-changing renovation of meticulous detail by DJ Hewitt Builders.
This was in close collaboration with local Spatial Design firm Detail by Davina Sutton, who says the tired bathrooms and a closed-in kitchen needed an inviting revamp, with a
nod to the home's original features.
A kitchen of streamlined contrast is now more open to appear larger and visually flows to the living room.
The integrated fridge and breakfast bar are concealed behind bespoke softly textured cupboards.
The extra-wide island creates room for both the induction hob and sink.
The striking Caesar Stone benchtop was framed to stand out, by a matte dark-stained veneered surround.
The result, a feeling of freshness and space, with plenty of hideaway storage features.
Davinia says people are really reflecting on how they use their kitchens and re-designing the busy family hub to be so much easier to work in and keep tidy.
Clean lines, without appearing cold, was the kitchen and the bathroom brief, utilising contrasting neutral palettes.
The bathroom, ensuite and powder room received a refined and elegant makeover with excellent use of space.
Whites against the charcoal-grey Italian tiles added moody layers of depth to sharp lines.
The European moulded solid-surface basins, vanities and undermounted bath were custom-made for a quick easy clean.
These bespoke features befitted a high standard of craftmanship.
"Daryl and his subcontractors were fantastic," Davinia says.
"They take on a vision with excellence of workmanship and problem solving, while working as a team to respect and appreciate the design."
She highlights a perfect outcome is where the designer and the builders collaborate well together for the client, and a common outcome.
"I couldn't ask for better, and the results show this."
---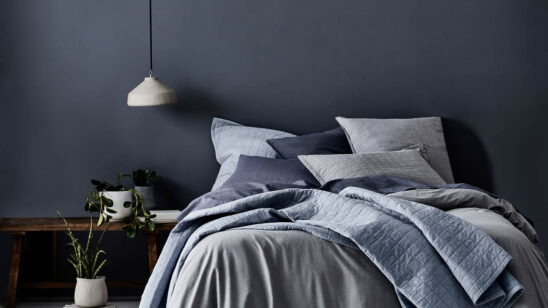 Previous Post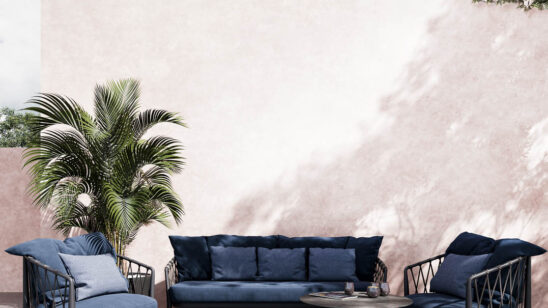 Next Post