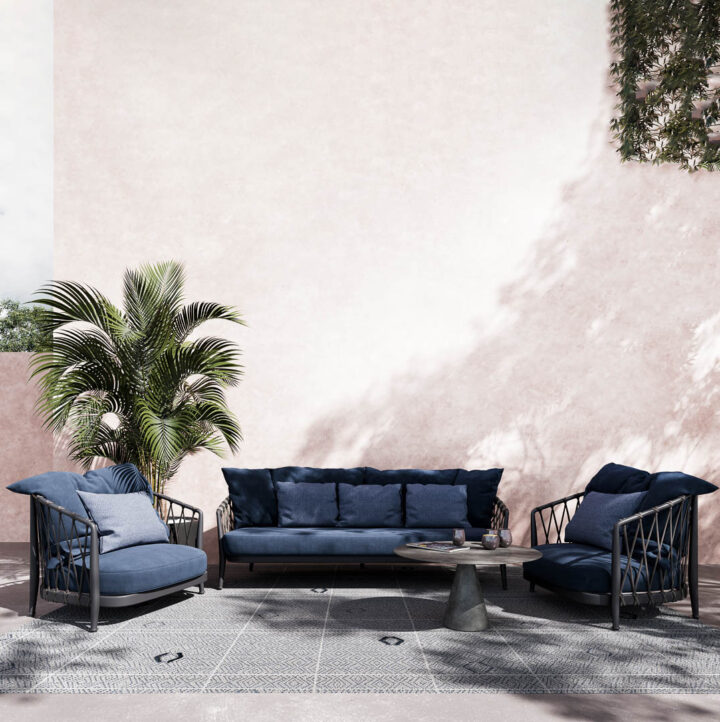 Rug up for summer
---
It's not very often you're told to rug up for the warmest season. But, as soft furnishings continue to blur the lines between the indoors and out, rugs are just one of a number of typically interior provisions making the trip outdoors.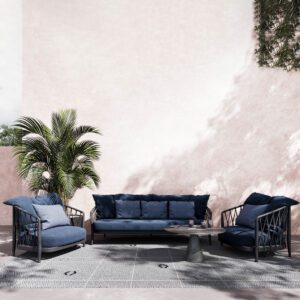 While the addition of an al fresco floor covering may not be revolutionary, the emergence of textures and designs which closely resemble those adorning the indoors does add a contemporary touch.
Jute, wool and even shaggy styles may look dangerously delicate for the elements – but durable fabrications ensure they are not.
Patterned Persian rugs can create a Moroccan feel outdoors, especially when teamed with of the moment terracotta hues and bright tiles. Jute adds an instant touch of bohemian, and monochromatic patterns carry a contemporary mood.
Topped with a coffee table and surrounded by outdoor seating, plush ottomans or canvas beanbags – an outdoor rug is an exterior addition which adds character, intimacy and elegance.
Create further interior-esque ambience
by adding accents like lanterns, potted plants, cushions and even some outdoor art.
---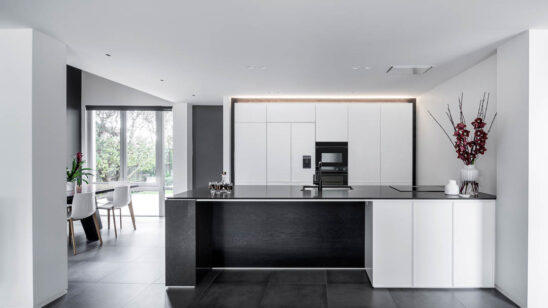 Previous Post
Next Post