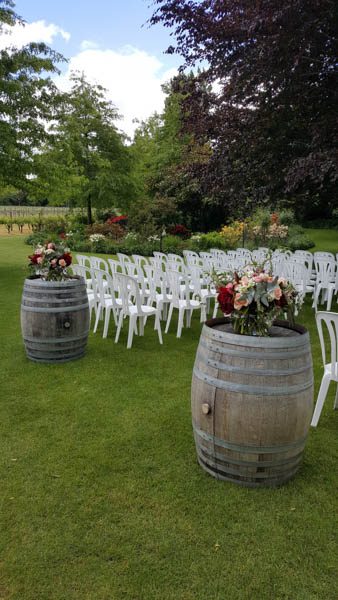 Your own blank canvas: Rossendale Vineyard
---
"Each bridal couple we work with has unique tastes and ideas. They just have to tell us what they want and we will make it happen," says Rossendale Vineyard's events manager Graham Jones.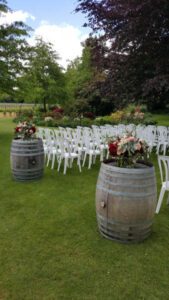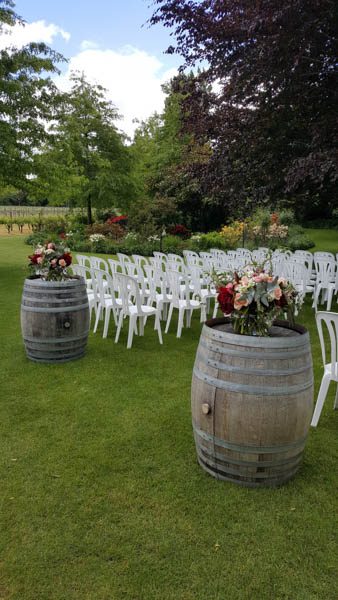 "We have such an adaptable canvas here in our venue, it can be dressed and themed to suit all tastes – from rustic to contemporary, traditional to funky, sophisticated to casual."
Not only is Rossendale a blank canvas waiting to be painted, it is also an all-inclusive venue supplying beautiful napery, sparkling glassware and shining cutlery.
"There is real convenience for our guests because we set everything up for them. It's all ready to go – so, much less stress and also much more economical in both time and money. "
There is even more to Rossendale than the wedding venue itself. The garden settings add to the versatility.
"Our gardeners have been working very hard during the autumn and winter months to ensure everything will be stunning for spring and summer weddings.
"There are so many beautiful mature trees and shrubs here – oaks and copper beeches, rhododendrons and kauri, as well as extensive lawns and a stream boundary. So many location choices for an outdoor ceremony."
You can contact Graham on (03) 322 7780 or email gra@rossendale.co.nz.
He will be delighted to show you how the friendly professional Rossendale Vineyard team make it easy to transform your wedding ideas into a wonderfully memorable day.
He may even be able to summon up some available dates for you in March/April of 2021.
---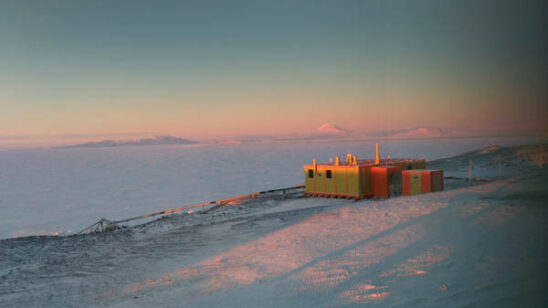 Previous Post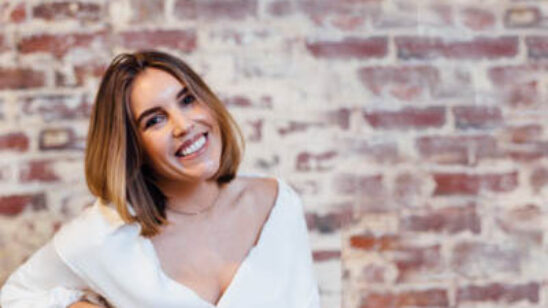 Next Post