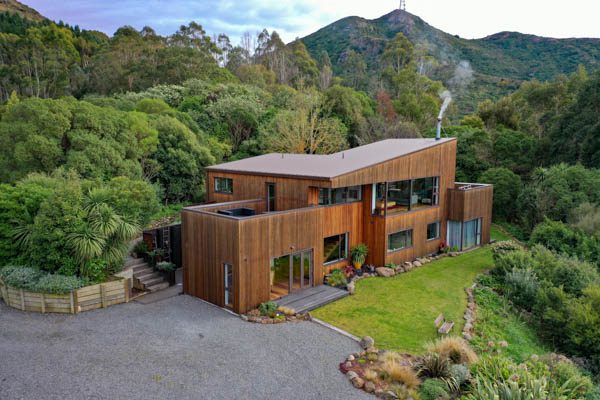 Where nature meets modernism: Tim Nees
---
A Christchurch architect has contributed to Banks Peninsula's landscape with his penchant for eye-catching modernism.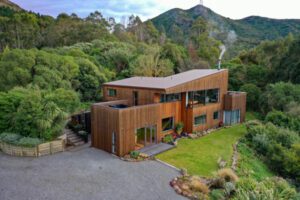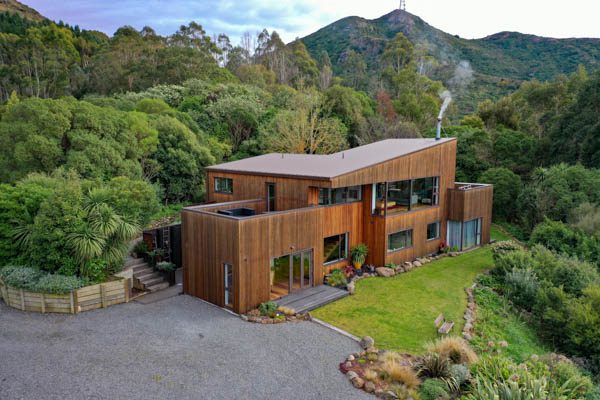 Tim Nees hails from Wellington where he designed his national award-winning family home in the weather-lashed environs of Breaker's Bay. Since 2014 the respected architect has operated New Work Studio from his Christchurch abode – a juxtaposition of white-painted forms, above the Taylors Mistake landscape.
"My father loved modernism, and he had like-minded architect friends. When it is what you grew up with, you can't help but be strongly influenced."
Tim's other Banks Peninsula masterpiece recently won a 2020 Canterbury Architecture Award for off-the-grid retreat Houhere with its striking saw-tooth roofline and use of natural timbers.|
Now his next client's dream home is proudly but privately tucked into a rare parcel of Governors Bay land overlooking the harbour.
The four hectares are unable to be subdivided, so the amazing site called for a timeless but modern design full of thought and detail, that made the most of the sweeping views.
"My clients had a modest budget, so the new house is a modest 220sqm, with a single cladding type applied everywhere," Tim says.
"The land was purchased after the original house was destroyed in the earthquakes. Ngāi Tahu was consulted during the careful excavation, as ancient Māori walking tracks had been recorded on the land.
"The two levels are built on a flat knoll, capturing the afternoon sun, with floor-to-ceiling windows facing the absolutely stunning Lyttleton Harbour views, and the dramatic hilltop silhouettes beyond."
Garaging wasn't deemed essential, as the long driveway through native flora provided the perfect hideaway.
One timber has been used extensively, sustainably milled Southern Beech, an untreated hardwood from the West Coast, used in various grades, with a natural oil-based stain for the cladding, upstairs flooring, staircase, ceilings and deck – all sourced from Health Based Building, who also provided the insulation.
"They wanted a really comfortable warm and highly insulated home, with an integrated heat-pump system."
Tim says it resembles a big wooden boat from the side, with outdoor handrails in rusted Corten steel with an abstract leaf cut-out pattern.
The ground level, with three modest-sized bedrooms, has polished-concrete slab underfoot with timber ceilings to soften.
The main bathroom incorporates a timber surrounded alcove for deep-bath soaks against a watery vista.
A statement open staircase of timber and steel draws the eye up to the spacious open-plan kitchen and living area.
The couple's bespoke design wish list includes a large laundry and a yoga studio with a framed picture window – creating the ultimate meditative and inspirational retreat.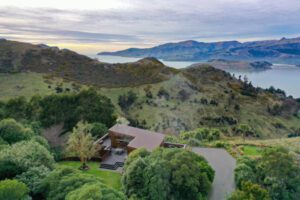 ---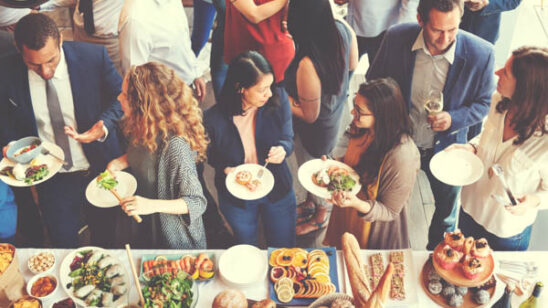 Previous Post