---
After 33 successful years in shipping, Compass Global Logistics Ltd now has a fitting new name to take it into the next chapter of the established company's future.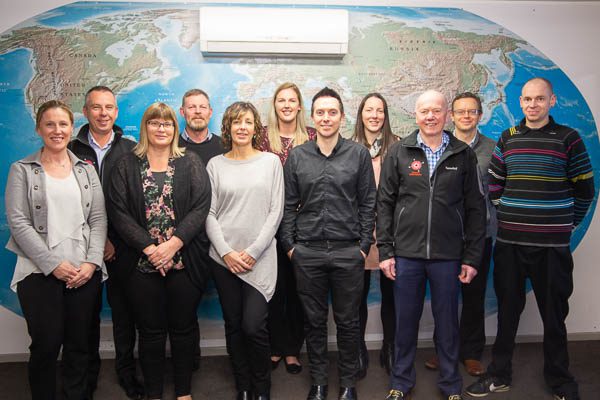 Previously known as Compass Shipping NZ Agencies Limited, the change reflects the evolution of the Christchurch agency into a full global logistics service provider, specialising in sea freight, air freight, express courier and customs brokerage. It also details the company's international reach, as well as a commitment to the region the team calls home.
Founded by Tony Newell in 1986, Compass Global Logistics Ltd works in both import and export shipping, enhanced by strong relationships with all major shipping lines operating in and out of New Zealand. Plus, it has a global network of agents throughout the world.
"Although the name 'Compass Shipping' has served us and our customers very well over the last three-plus decades," Tony explains, "we now firmly believe there's a need to reinvent ourselves to be more 'current'; giving Compass a company title that better reflects our current global service capabilities."
The locally owned business employs 12 highly skilled and experienced staff, working in import and export shipping (FCL and LCL), air freight services, express courier, and also includes three dedicated licensed customs brokers on site. Compass Global Logistics Ltd is also a member of the Customs Brokers and Freight Forwarders Federation of New Zealand Inc.
From start to finish, they're on hand to guide you through the paperwork, work with partners to minimise risk, and take personal accountability for your items throughout the process. A handy online tracking service also provides current shipping container tracking information, as well as access to supporting formal documentation.
With more than 30 years' experience, Compass Global has seen it all and can handle even the trickiest of loads. They're used to transporting everything from boats and machinery to vehicles, and have a mantra that announces, "if it's Difficult, Different or Demanding, let us give you a quotation".
As proud Cantabrians, and with a strong desire to support the local community that has supported them throughout the 33 years, the agency sponsors both Canterbury Rugby and the Inspire Foundation.
For more information, contact the team on their new website, www.compassglobal.nz. Apart from that, it's business as usual, as they work hard to achieve success in what they do best.
---