---
A safe, secure, energy-efficient home; many of us instinctively know such qualities are desirable, but how many of us make conscious efforts to achieve these conditions?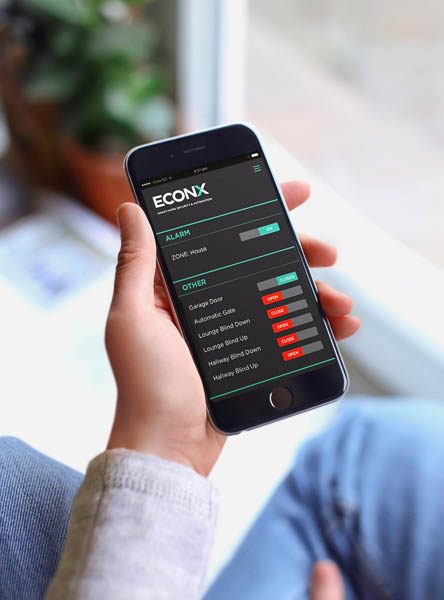 Own up if you put your heat pump on and leave it on, have trouble with your heating controls, or if you don't turn off lights and then exclaim at your huge power bill. You certainly won't be the only one.
However, a very smart system can help you out. Econx is a New Zealand-made smart home security and automation system that you can control from your smartphone – from anywhere, at any time. By way of one easy to use app set up for you by the company's technicians when you install the system, you can have full control and management of your security and of your energy consumption.
How does it work? Each element of your home's security or heating is listed in the app – everything from your hot water cylinder, underfloor heating and heat pump to your gate, garage door and outside lighting – as many security or home features as you like. There will be times assigned to each of these elements as to when you wish them to turn on or off.
It's that simple and all you need for your secure and energy efficient home are four things – a small control hub, the internet, a smartphone and the Econx app. If you are used to internet banking, you will find this system a breeze.
Typical starter packages cost $3,999 installed, plus a yearly subscription of $92 for all software upgrades. Phone 0800 123 312.
---