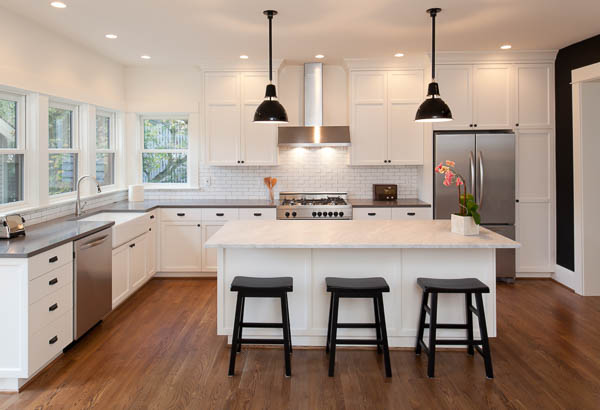 Update a tired kitchen: M F Turnbull
---
For many of us, a stretch of time to reflect and plan was an unexpected addition to our year, a rare positive effect of our lockdown experience. With time on our hands, all to be spent in our homes, we were able to think about what we would like to change, and take the time to consider and research options.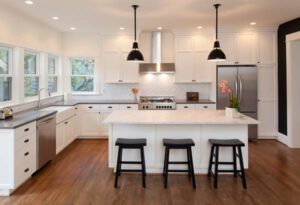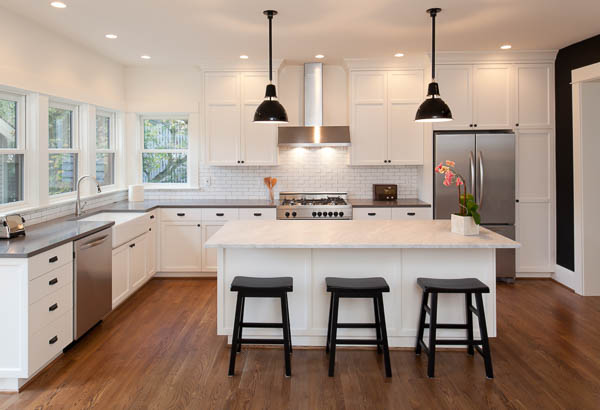 M.F. Turnbull, where the in-house saying is, 'if you think it could be spray finished, give us a call because it probably can,' was available throughout lockdown for enquiries and they are now busy bringing that work to fruition.
"We've always been a cost-effective option for making fittings and furniture new again," co-owner Monique Turnbull says.
"But now more and more people are considering how to get what they want with less impact on the environment. By changing the colour, you get to reuse and so reduce waste going to landfill and energy used in manufacturing new."
This year the longstanding company is further enhancing its green credentials, working with suppliers to start phasing out solvent based products in favour of waterborne applications.
"We find that many kitchens are already well laid out and some are kitchens by name designers. They often only need minor alterations such as changing a cupboard to drawers, removing or replacing cupboards over fridge, microwave areas or oven surrounds," Monique says.
"A fresh surface and adding new handles can be all you need to bring a kitchen up to date."
The team can strip back surfaces but it is not usually necessary.
"We can recolour any type of kitchen surface that manufacturers can make. Even doors where the plastic coating is breaking down, we can remove the coating and apply the colour you want to the underlying substrate," Monique adds.
Often clients are happy with the existing colour of their joinery but some parts of the kitchen have become a little tired.
"A refinish to match the original and its like a new kitchen again. It is also an easy way to refresh the kitchen if you are looking to sell, or if you have just moved in and are looking to make your new home 'feel like you'."
M.F. Turnbull Kitchen Renewal are also the experts for refinishing bathroom vanities, wardrobe doors, internal doors, and all kinds of furniture from a lampstand through to bedroom or dining suites.
The team thrives on challenges and loves it if an unusual request comes in.
The challenge can sometimes lie in bringing out of people's heads the vision that they have.
By talking through the end goal using samples and options to clarify, the team is very good at turning visions into reality.
Send your enquiry with photos through the website or to info@mfturnbull.co.nz and they can give you an estimate or call them to discuss on 03 365 2519
---